Strawberry Cream Cheese Frosting
This Easy 7 Minute Strawberry Cream Cheese frosting recipe is the perfect topping for cakes and other sweet treats. I used Karen Naturals freeze-dried strawberries for this recipe. The freeze-dried berries give this frosting an intense flavor (way more than fresh strawberries) without compromising the frosting's consistency. Here's the Betty Crocker Chocolate Swiss Roll Recipe.
1 1/2 cups sliced freeze-dried strawberries, about 1 ounce
1/2 cup 1 stick salted butter, softened
8 ounces cream cheese, softened
3 to 4 cups powdered sugar (depending on the consistency & sweetness you want for the frosting)
1 teaspoon pure vanilla extract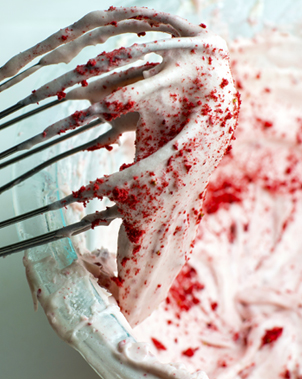 Step by Step Instructions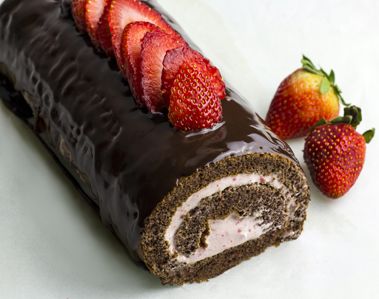 1. Using a food processer pureé freeze-dried strawberries until crushed into a fine powder (You might have a few small clumps, which is fine). Then set aside.
2. Mix butter and cream cheese until light and fluffy – about three minutes on high-speed. Slowly pour in powdered sugar and vanilla extract (use low speed). Mix until smooth (scrape sides of the bowl as necessary).
3. Slowly add freeze-dried strawberries (use high speed when mixing). Blend until smooth. Spread or pipe onto your favorite cakes and cupcakes.