Rosemary & White Cheddar Popcorn
August 18th, 2018
Your favorite movie night snack is all grown up! This recipe has the delightful combination of FRESH rosemary, garlic, and white cheddar cheese!  WARNING! you may never be able to eat the regular stuff again. LOVE popcorn! 
3 large garlic cloves, grated
¾ teaspoon fresh rosemary, finely chopped

White Cheddar Popcorn – Seasoning

1/4 Cup of Popcorn Kernel 

3 Tbsp Olive Oil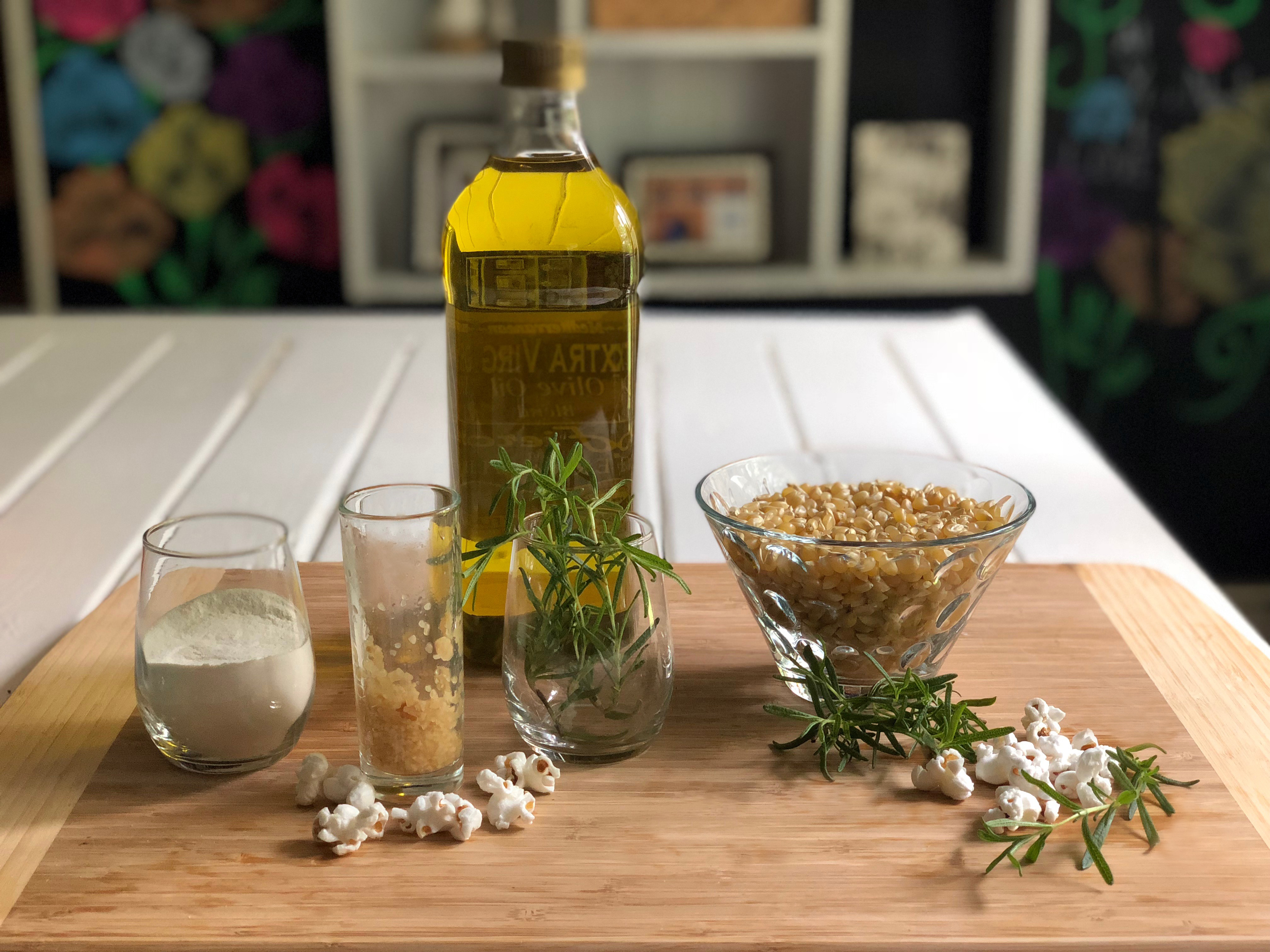 Step by Step Instructions
Step 1
Mince one or two rosemary sprigs (set aside for later). Use a small skillet to heat olive oil.
Step 2
Add minced garlic, and rosemary sprigs. Simmer on low for 3 to 5 mins (watch the skillet, you don't want to burn anything.)
Step 3
Pour the olive oil mixture into a small bowl and set aside.
Step 4
You're welcome to use any cooking method for the popcorn. I used a stock pot. Once your popcorn is ready, add the white cheddar seasoning, olive mixture, and minced rosemary. Toss and indulge!