October 27th, 2018
Fall is HERE friends!! It's time for pumpkin EVERYTHING, that includes Pumpkin Alfredo!! Talk about a perfect dish! My husband and I LOVE this recipe. I hope you enjoy!
1 pound fettuccine (reserve 1 cup of pasta water)
6 tablespoons butter
Garlic, minced
1 cup pumpkin puree
2/3 cup half & half
1/2 cup freshly grated Parmesan cheese
1 tablespoon fresh chopped parsley
Salt & Pepper
Note: Feel free to add grilled chicken to this dish!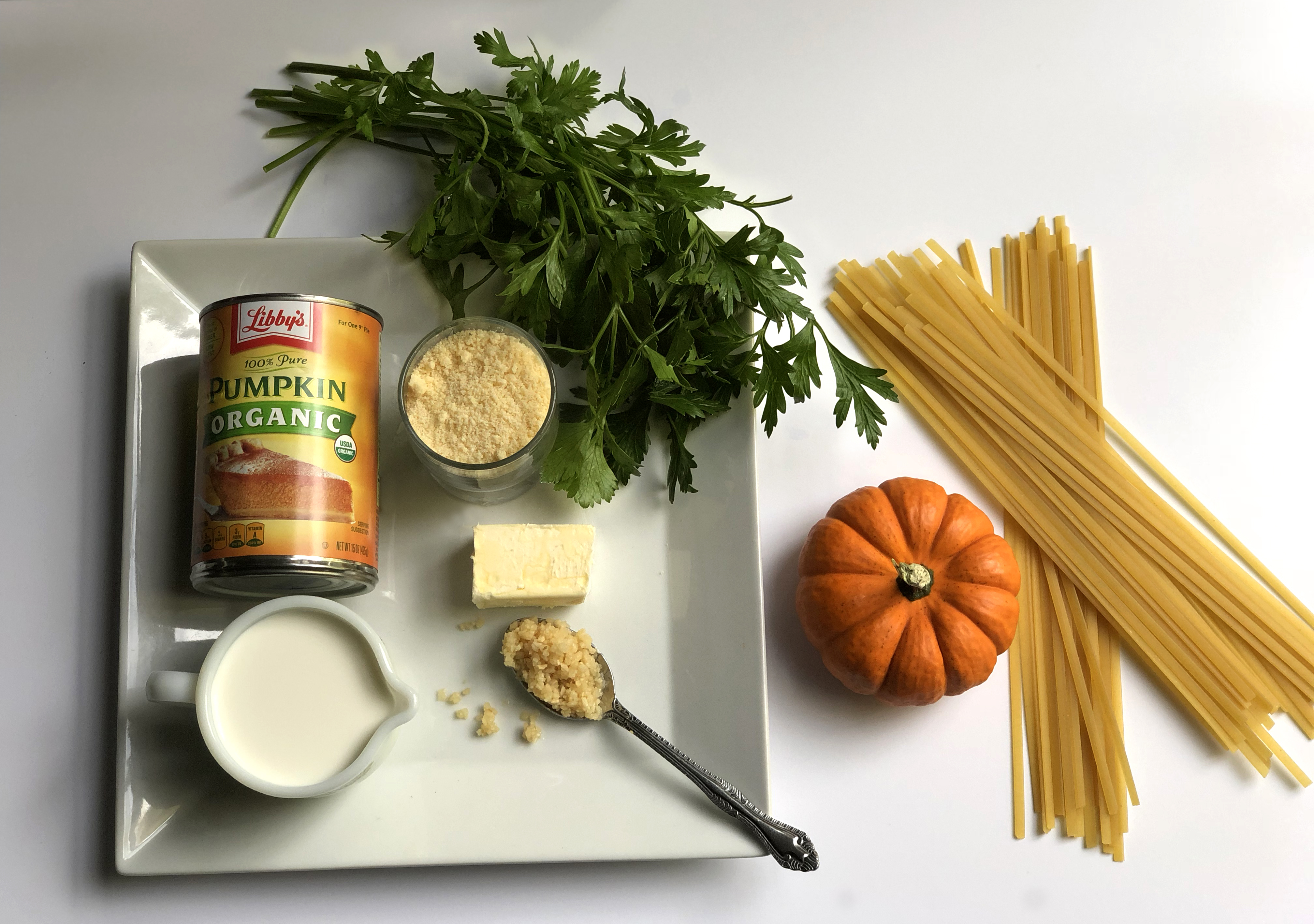 Step by Step Instructions
Step 1
Bring a stockpot of water to a boil over high heat. Add a teaspoon of salt to the boiling water, then add fettuccine. Cook until al dente (check package instructions)
Step 2
Meanwhile, melt butter over medium-low heat. Stir in garlic and cook for about a minute, careful not to burn. Stir in half & half, Parmesan, pumpkin, salt &pepper to taste. Stir until sauce is heated through and cheese is melted. ***For a thinner sauce, stir in pasta water, about 1/4 cup at a time, until sauce is desired consistency. (I choose NOT to do this) 
Step 3
Add pasta and cook over medium-high heat until sauce is smooth and pasta is well coated; about 1-2 minutes.
Step 4
 Divide into bowls and garnish with fresh chopped parsley and fresh grated Parmesan.