This recipe was inspired by NestfFresh.com. What I love about this dessert is that it calls for ONLY 8 ingredients!
This dessert is perfect for summer time! Take a look at the details below.
1 Deep Dish Pie Crust
4 Large NestFresh Eggs
1 Cup sugar
2 Cups milk
1 Teaspoon flour
1 Teaspoon vanilla
1 Deep Dish Pie crust
Fresh fruit | I used fresh strawberries, blueberries and lemon zest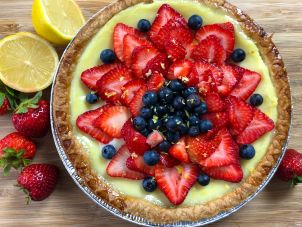 Step by Step Instructions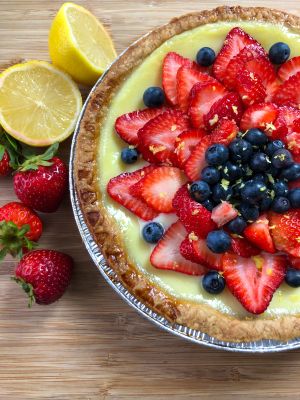 Unthaw pie cust then preheat oven to 350 degrees.
In a large bowl, mix sugar, flour, milk, eggs, and vanilla
Pour mixture into pie crust and bake at 350 degrees for 45 minutes.
Chill for 3 hours or overnight.
Add fruit topping only after the custard is completely chilled.