What is your favorite pancake toppings? I prefer honey or a delicious homemade compote. This simple 3-ingredient fruit compote is a delicious way to enjoy any fruit. It's incredibly quick and easy to make. There are many recipes out there on how to make a good compote. I highly recommend following a recipe that speaks to you. What is love most about fruit compote is how it can be served in many different ways. From pancakes to ice cream, there are endless ways to use this tasty mixture.
Fruit compote is basically fruit cooked with some form of sugar (such as sugar or honey) which produces a syrupy fruit mixture ('mixture' in French is 'compȏte'). This topping can be used on a variety of foods.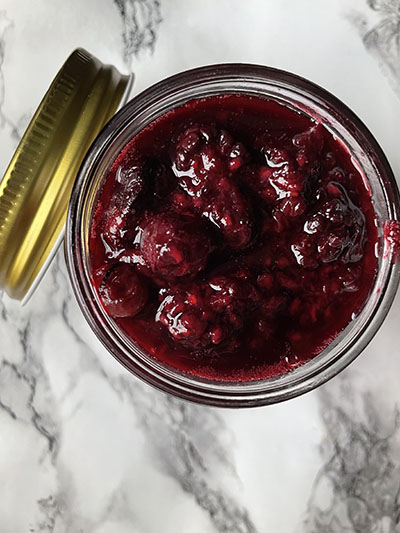 The list of ingredients is quite basic.  All you really need are fruit and sugar. Use any combination of berries.  You can make a single-fruit or multi-fruit compote.  For a single-fruit compote, I would recommend using a naturally sweet fruit, such as blueberries or strawberries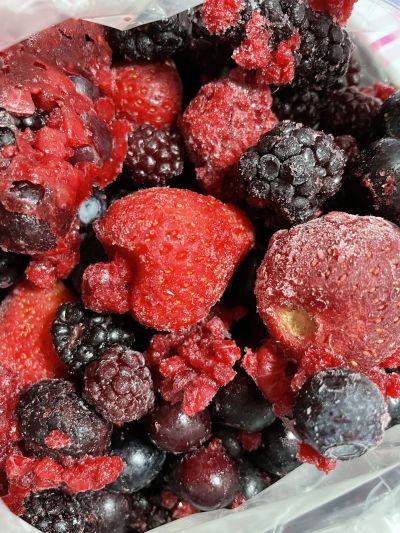 16oz bag of Frozen Fruit
2 tablespoons Honey
1 teaspoon lemon juice
Step by Step Instructions
1. Place frozen fruit in a saucepan over medium-high heat, and add in the honey and fresh lemon juice.
2. Bring the liquid to a boil, which will take close to 5 minutes. Stir often, so the fruit won't start to stick to the bottom of the pan.
3. Once the liquid is boiling, lower the heat to a gentle simmer. Stir often, until the fruit starts to soften and break down (5 more minutes). Use a spoon or fork to press on the fruit and break it up as you stir.
4. When the fruit has softened, remove the pan from the heat and let it cool for at least 20mins before serving. It will thicken up slightly as it cools. Serve warm over waffles, cheesecake, oatmeal, ice cream, and more. Leftover compote can be stored in an airtight container in the fridge for up to 5 days.