Ginger ice cubes
November 7th, 2018
Ginger is among the healthiest (and most delicious) spices on the planet! If you have a sinus infection ginger may reduce muscle pain and soreness. You can also use these Ginger Cubes to cook with later.
Servings
Depends on Ice Tray
Ready In:
10 mins prep time
2 Cups of Boiled water
Freshly Grated Ginger
Supplies
Cheese Grater
Medium Pot
1 Spoon
Note: Feel free to double this recipe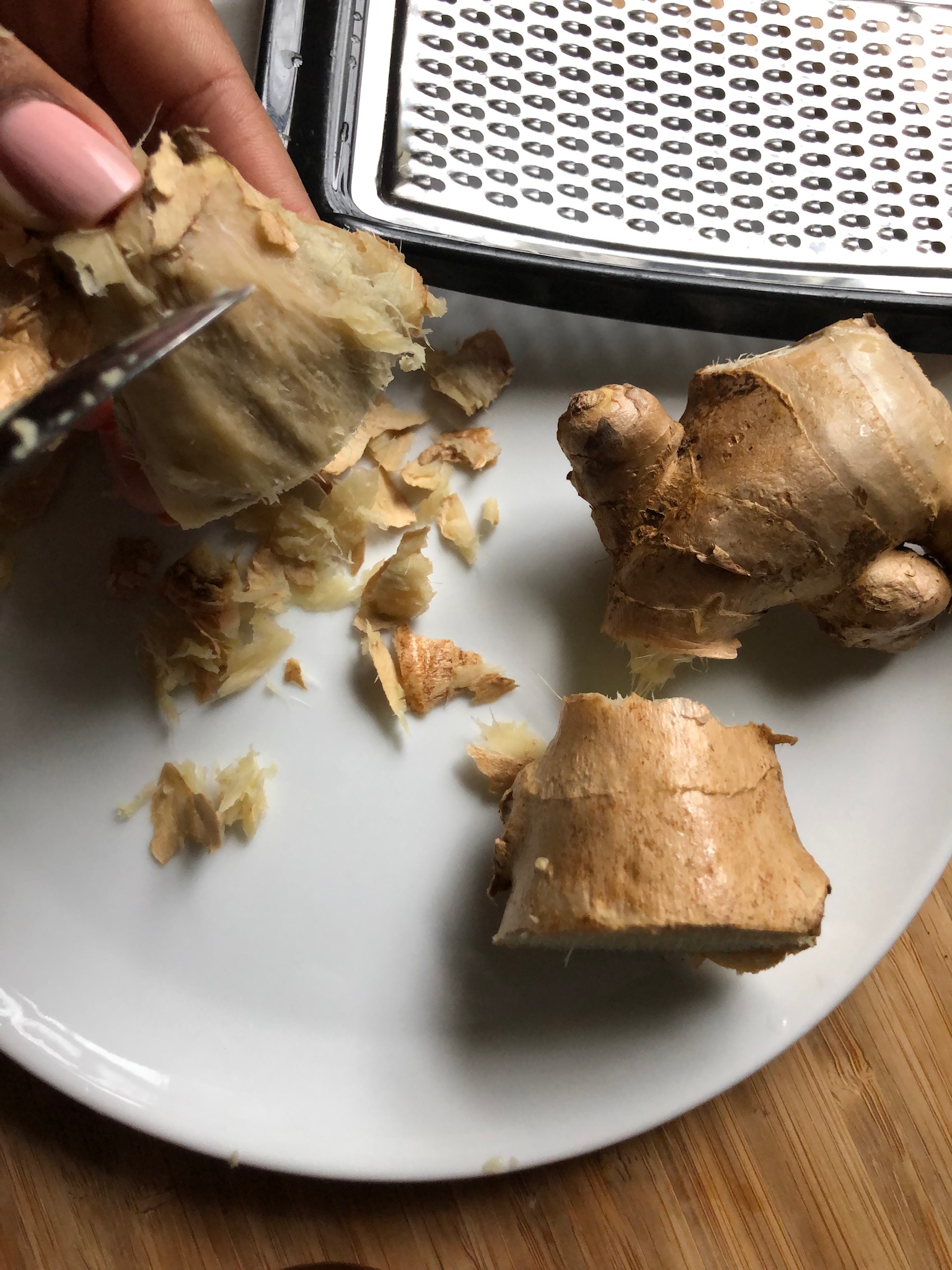 Step by Step Instructions
Step 1
Scrape ginger with the edge of a spoon. Apply enough pressure to pull the skin right off. This not only makes more efficient use of your ginger, but it's safer than using something with a blade to peel it.
Step 2
Following your peeling, rinse off and use a cheese grater to shave down.
Step 3
In a small saucepan, bring water to a boil. Remove from heat, add ginger and cover for 10 minutes (the cooldown). Pour ginger water into the ice tray and freeze.