Easy Gumbo with the Vegetable Kingdom
3/4 lb Kielbasa sausage sliced into medium pieces
2 cloves garlic minced
1/2 pound shrimp (Extra Large, optional, peeled, deveined)
Creole Seasoning
Salt & Pepper (to taste)
1 small white onion, peeled and diced
32oz Jar of Vegetable Kingdom NEW ORLEANS STYLE GUMBO
Green Onion (for garnish)
Cooked Rice
Tip: Feel free to add Orkra and other vegetables to this dish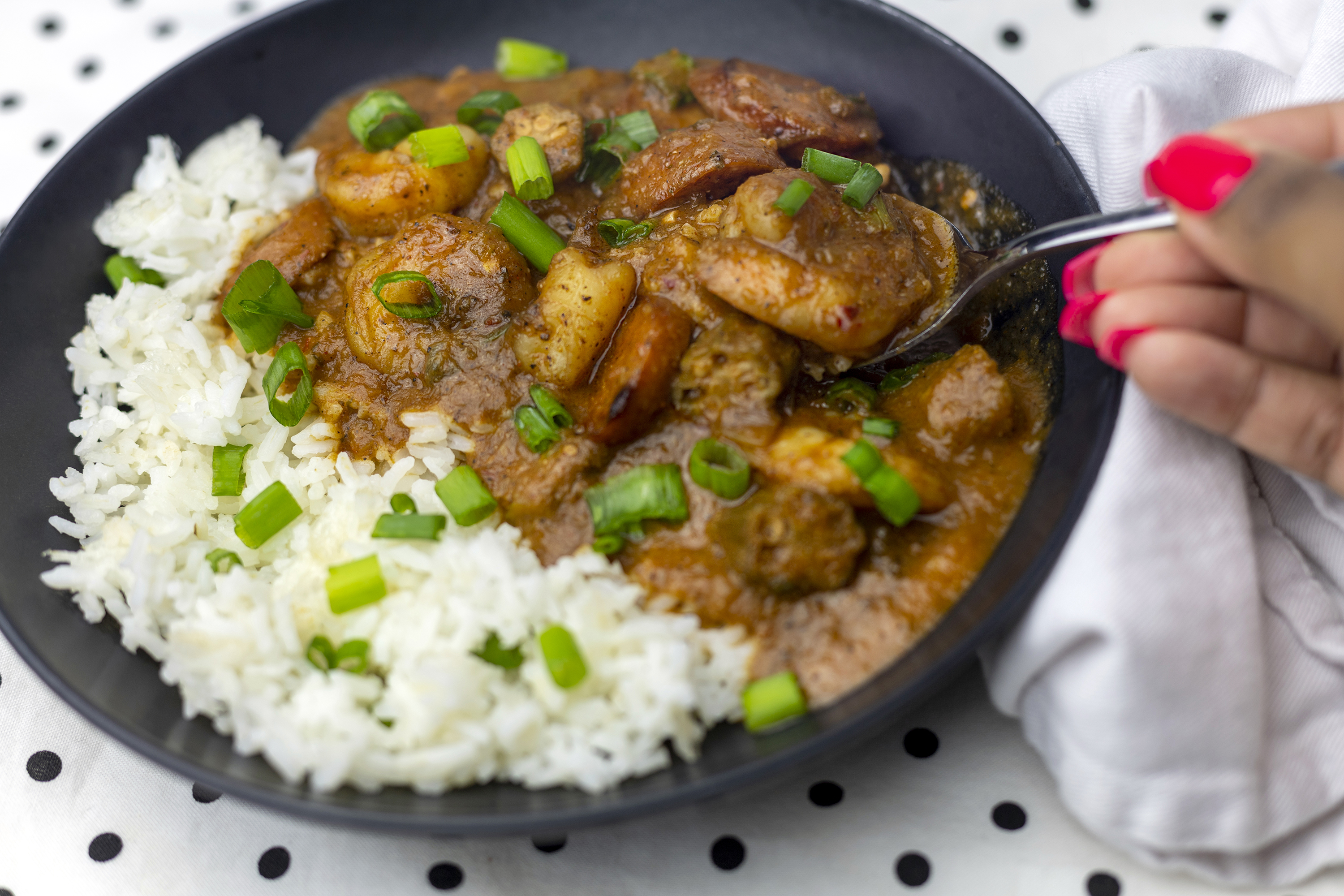 Step by Step Instructions
Sauté garlic and onions 

on medium heat stirring every 10 to 15 seconds, until the vegetables have softened. 
2. Season Shrimp with Creole seasoning, salt, and pepper to taste.
3. Brown the sausage. Heat a large heavy-bottomed stockpot over medium-high heat. Add the sliced sausage in a single layer and briefly cook for 6 minutes per side, until lightly browned. Transfer the sausage to a clean plate and set aside for later.
4. Add the shrimp. Stir in the shrimp and cook for 2 to 3 minutes until they are opaque and cooked through
5. Pour Vegetable Kingdom New Orleans Style Gumbo into a saucepan. Simmer for 5-7 minutes and serve over rice. 
6. Garnish with green onion