I've said this before, cooking shouldn't be a hassle. As a new mom, I rarely have time to cook with more than 10 ingredients. If you're looking for the quick side salad for your next barbecue, potluck, or just dinner tonight, look no further, I have the perfect salad for you! This Broccoli Salad is quick, easy, and super delicious.
Ready In:
1hr to overnight
4 Cups Broccoli (Chopped)

1/2 Cup Carrots (Shredded)

1/4 Organic Dried Cranberries (Feel free to add more or less)

To Taste Kosher Salt (to Taste)

To Taste Pepper (To taste)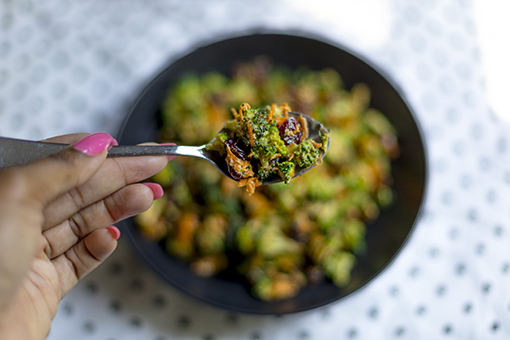 Step by Step Instructions
In a large bowl mix together the broccoli, carrots, slaw dressing, dried cranberries, and seasoning. Store in the refrigerator for 1hr and serve the same day. Or let sit overnight. I usually choose the overnight option, which my guests love.