2 cups Fresh basil (washed and dried)

1/2 cup Extra virgin olive oil

3/4

 

cup

 Shredded

 parmesan cheese

1/2 Pine nuts
1/4 Fresh Lemon juice
2 Garlic cloves
Salt 
Pepper
Pinch of red pepper flakes
Step by Step Instructions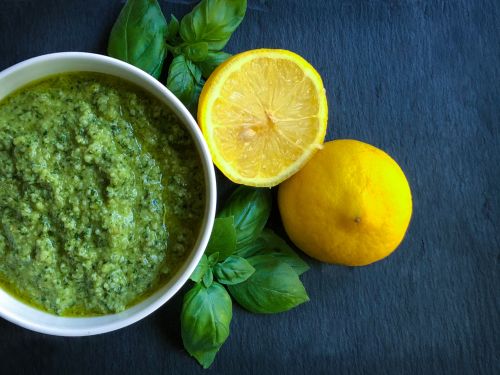 Start with washing your basil leaves, then lay flat to dry. You can also use a salad spinner to drain the water. 
2. Place basil into a food processor, add parmesan, pine nuts, garlic cloves, lemon juice, olive oil, salt, pepper and red pepper flakes. Process until smooth.
3. Store inside an airtight jar.