This Banana Cheesecake is an easy recipe that's perfect for family gatherings. 
It's made completely from scratch, following a simple process with only 10 ingredients.
Some of these ingredients are used multiple times:
Crust
1/2 Cup of almonds chopped
2 cups crushed vanilla wafer cookies OR graham cracker crackers
½ cup (1 stick) unsalted butter, melted
Cheesecake
4 Blocks of Cream Cheese Softened (Any brand)
1 Cup Raw Sugar
2 Teaspoon spoons of Pure Vanilla extract
3 Large Eggs
Filling
3 Large Bananas
1/4 Cup Brown Sugar
1 Tablespoon Lemon Juice
1/4 teaspoon pure vanilla extract
Suggested toppings: Whipped cream, vanilla wafers, thinly sliced bananas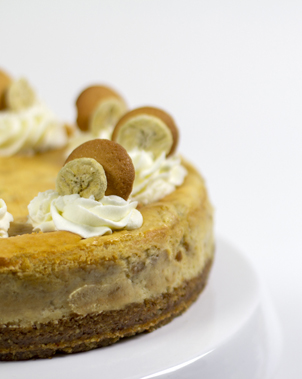 Step by Step Instructions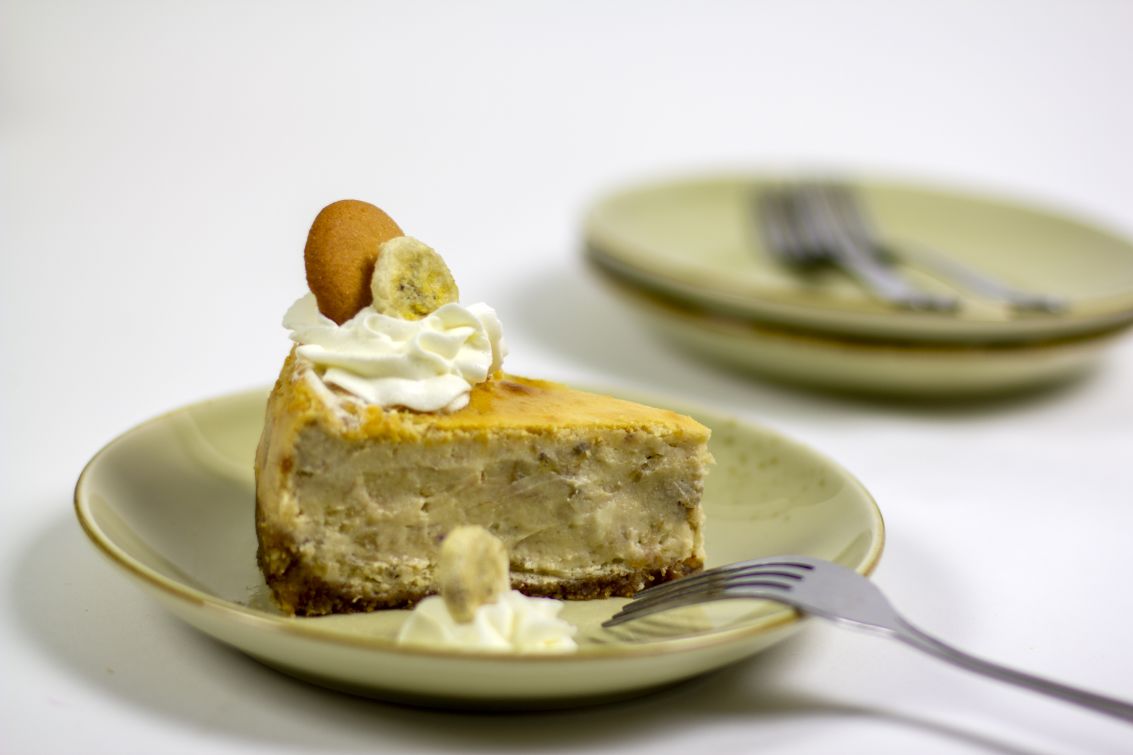 1. Preheat oven to 350°F. Grease a 9-inch springform pan and wrap the outside with aluminum foil. Set aside.
2. In a food processor, pulse the crumbs and almonds until they're finely chopped. While the processor is running, stream in the melted butter and pulse until the crumbs are moist and come together. Dump the crumbs into the prepared pan and pat down with your hands. Bake in the oven for 10 minutes. Remove and allow to cool completely.
3. In a small saucepot, mash the bananas until they are completely mashed and smooth. Add the brown sugar and lemon juice. Cook over medium heat for a few minutes until the sugar has melted and the bananas cook slightly. Remove from heat and allow to cool down completely.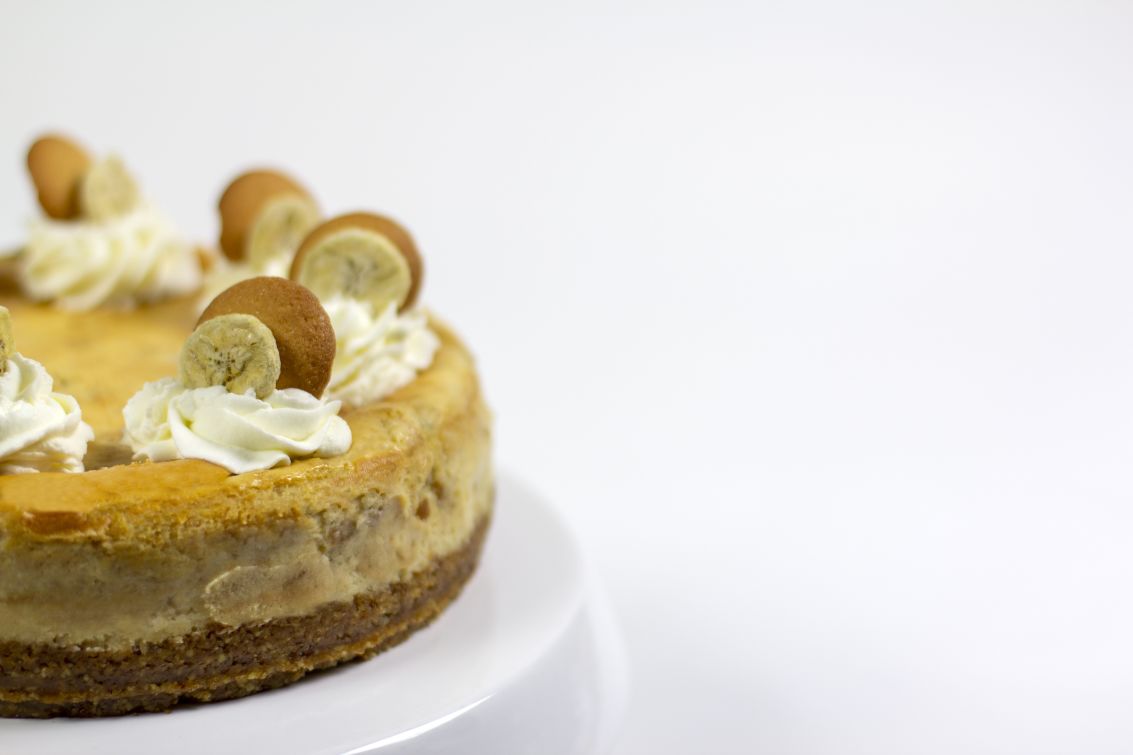 4. In the bowl of an electric mixer, fitted with the paddle attachment, whip the cream cheese for 2minutes, until light and fluffy. Slowly stream in the Raw sugar and continue to cream together for another 2 minutes. Add the eggs one at a time, mixing well after each addition. Add in 2 teaspoons vanilla extract. Scrape down the sides and bottom of the bowl, mix again. Stir in the banana mixture until just incorporated.
5. Pour boiling water into roasting pan to come halfway up the sides of the springform pan and carefully transfer to oven. Bake for 1 hour until top of cheesecake is golden brown, edges are set, and center jiggles slightly. Lift cheesecake from water bath, remove foil from outside of springform, and chill cheesecake in refrigerator for at least 8 hours. Once done, place on a cooling rack and allow to cool down completely. Place in the fridge and chill for at least 8 hours.