Dehydrated

Cucumber

Chips
2

 cucumbers

 

(thinly sliced, use a mandolin)

2

 tablespoons

 

olive oil or apple cider vinegar

1

/

4

 

teaspoon Salt & Pepper Mix

1

/

4

 teaspoon

 

smoked paprika
Appliance: Food Dehydrator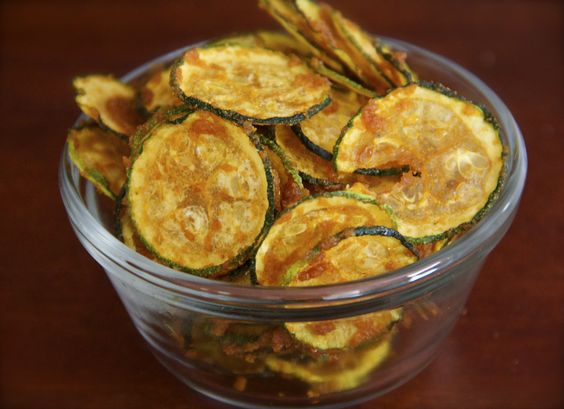 Step by Step Instructions
1. Slice your cucumbers thin using a mandolin.
2. Toss them in a teaspoon or two of olive oil or apple cider vinegar.
3. Lay them on your food dehydrator, taking care to give them plenty of space between slices.
4. Sprinkle with your choice of spice/seasoning.
5. Dehydrate for 8-10 hours at 130 degrees (or once completely dry and crisp).
6. Store in an airtight container so that they can stay crisp.