Festive Cranberry Cheese Ball
December 24th, 2018
I couldn't wait to share my Signature Cranberry Cheese Ball! This is the perfect appetizer for any occasion! Most Cheese Ball recipes call of Pecans, Walnuts etc… I choose to use crushed pretzels instead. I hope you enjoy!
Good For:
Appitizer/Snack
 

16oz packages Cream Cheese, cold

1 cup Dried cranberries (Chopped) 
1/2 cup Green onions (Chopped)
1 cup (4oz) Shredded Cheddar Cheese
Outside Coating:
1/3 cup Dried cranberries (chopped)
1/3 cup Italian Parsley (Finely Chop)
1/4 cup Pretzels (chopped)
Note: Serve Immediately!!! DO NOT leave inside the refrigerator overnight. The Pretzels will soften (yuck)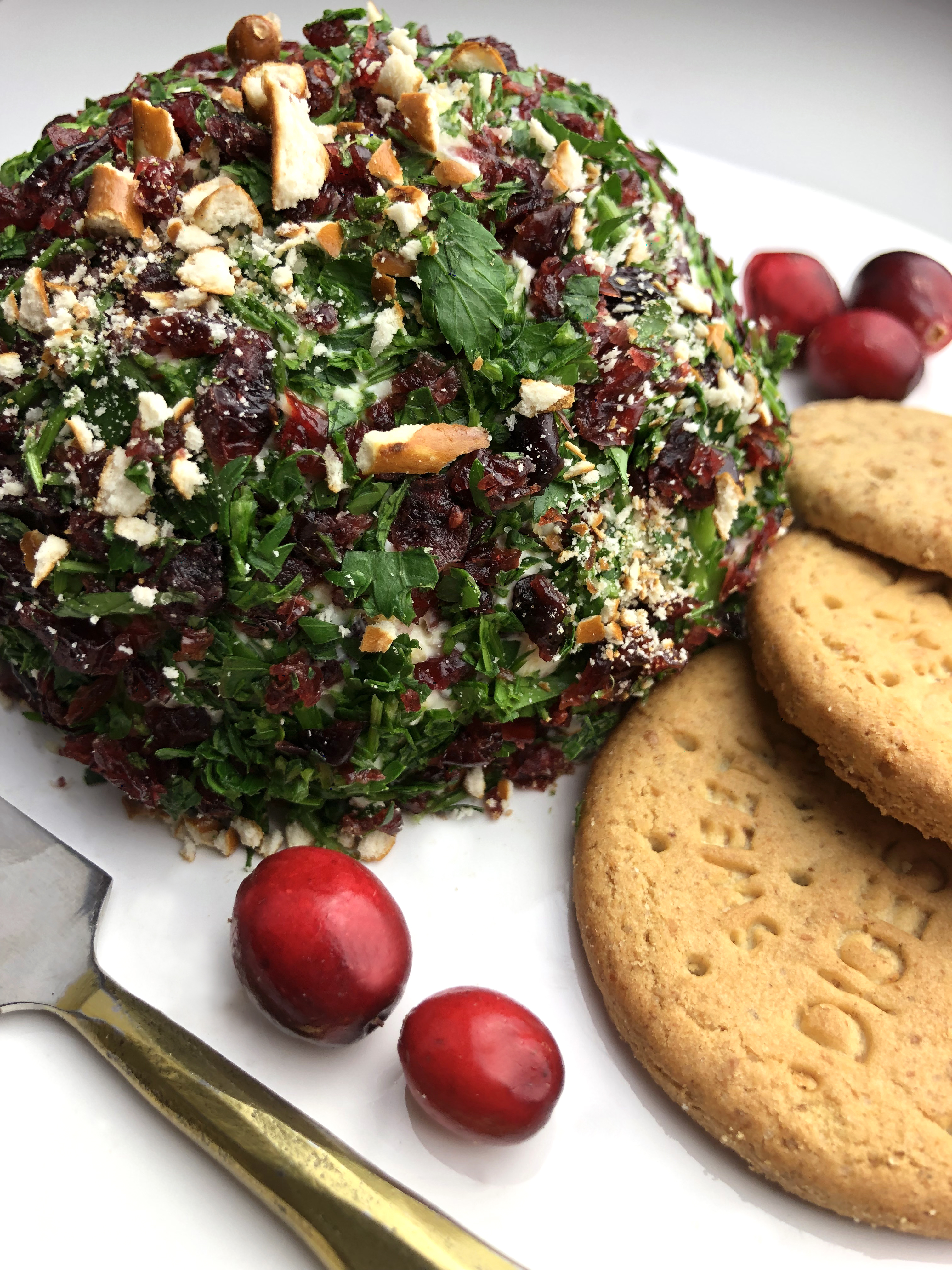 Step by Step Instructions
Step 1
Using an electric mixer, beat the cream cheese with the dried cranberries and green onions. Add the shredded cheddar cheese and mix until everything is well blended.
Step 2
Using your hands, shape your mixture into a ball. Combine coating ingredients onto a large plate. Roll the ball into the coating ingredients until covered completely. Serve immediately with crackers.