Build Your Own Charcuterie Board
December 9th, 2018
There are many ways to make your own charcuterie board. The fun part is that there are no specific rules (Culinary students may say otherwise)! Whatever your occasion… Whatever your tastes… You can take creative license to make it as simple or as eccentric as you would like!
Feel free to modify your board any way you like. The ingredients below are from my own board I created. This fed 3 people
Organic Arugula 
Assorted Cured Meats
Mozzarella Cheese
Cherry Tomatoes
1 Red Apple Sliced
Entertainment crackers
Blueberries
Raspberries
Kalamata Olives
Baked Brie (Recipe Here)
Note: Feel free to add grilled chicken to this dish!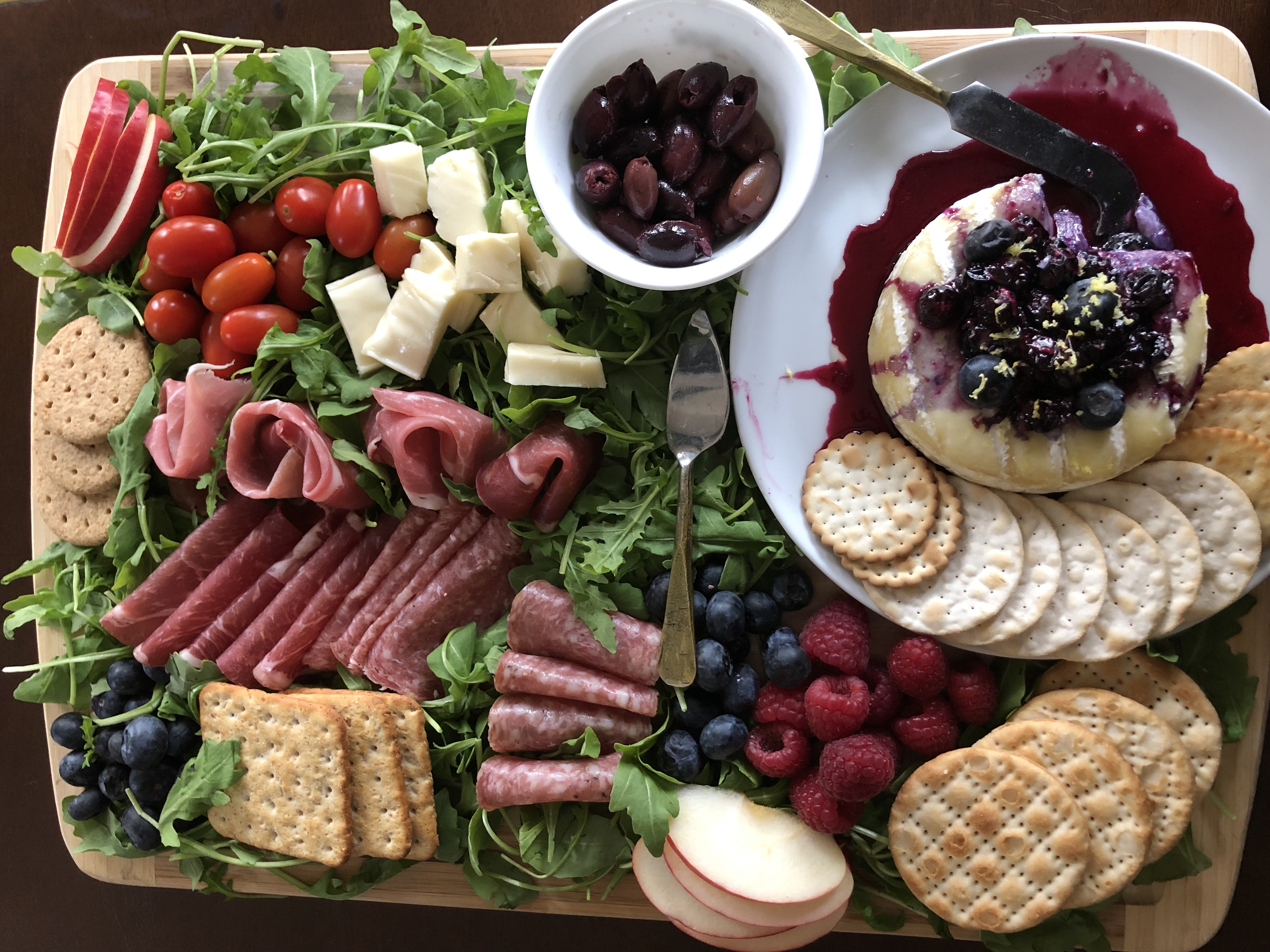 Step by Step Instructions
Step 1
Start with a cheese board or whichever type of board or surface you have on hand. It doesn't have to be a cheese board! You could use a serving tray, or wood block.
Step 2
I used Arugula as my base, which gave my board a pop of color.
Step 3
Narrow down your favorite cheeses, and fruits then decide where to place the items on each board. Feel free to use additional platters on your board.