PRODUCT OF THE MONTH
Did you know November 23rd is National Cranberry Day? Fun fact, five states are known for growing cranberries- Massachusetts, Wisconsin, New Jersey, Oregon, and Washington. Who knew!
If you caught my TV segment on WSPA, I talked about "Better Than Coffee Energy" Natural Energy Bars! These all-natural energy bars are available in four delicious flavors, one being Dark Chocolate & Cranberry (my personal favorite). Better Than Coffee's utilizes guarana and maca—two plants from South America. Guarana, long used by natives for stamina and energy while hunting provides a quick boost of natural caffeine. Maca is scientifically proven to reduce the effects of stress while maintaining an illuminating mental and physical boost.
Where to Purchase:
Official Site  Enter WSPA20% for 20% off your order!
(Offer valid this month ONLY)
Amazon.com  Search "Better Than Coffee Bars"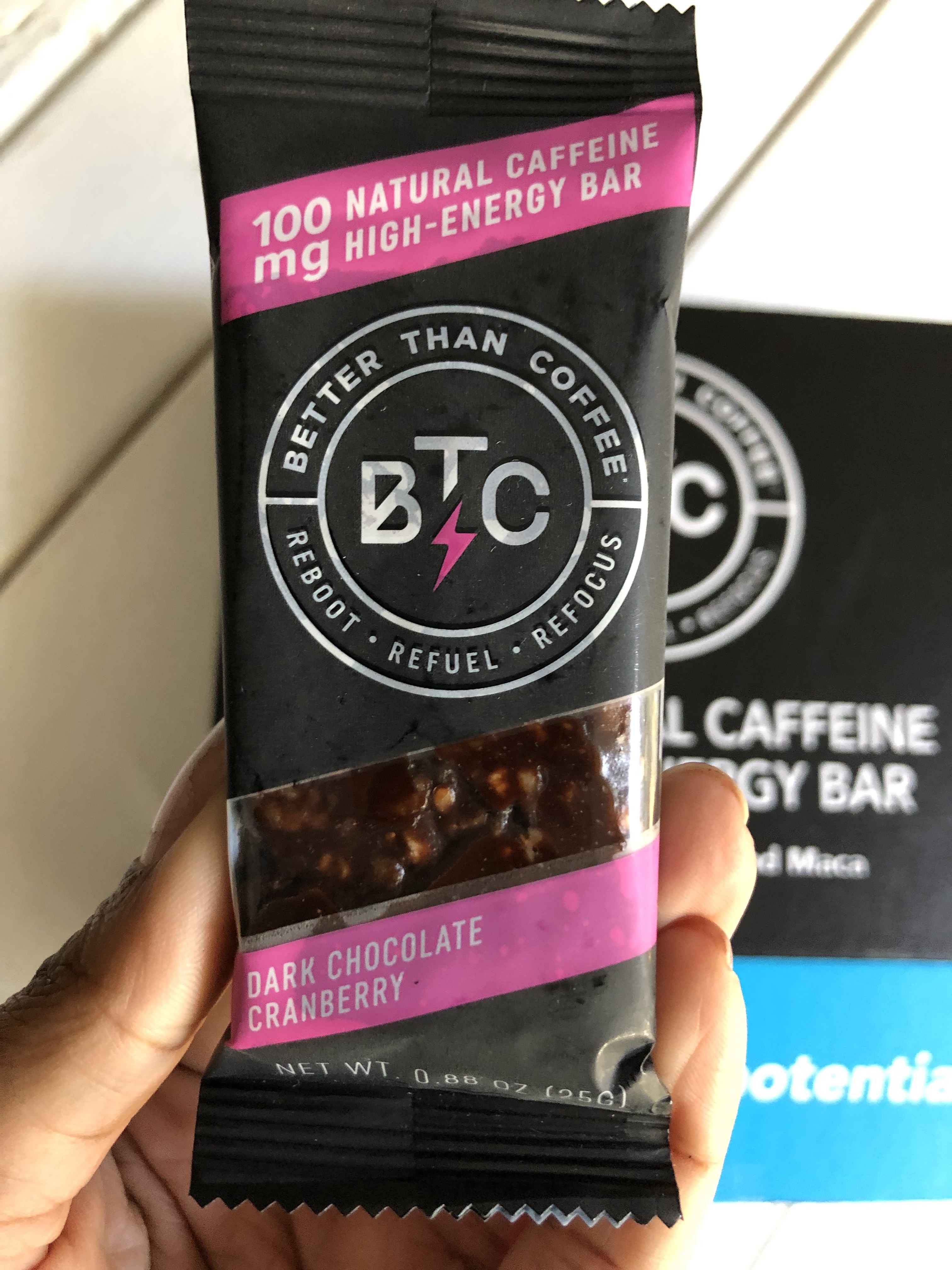 Note: You can also use Organic Cranberry Juice instead of fresh berries. For this recipe, I made cranberry ice cubes.
1 cup almond milk
2 tablespoons raw cacao powder
2 cups raw spinach
1/4 cup of fresh cranberries
1 tablespoon honey (also makes it non-vegan)
Handful of ice cubes (or make freeze cranberry juice inside an ice tray) 
Chia seeds for topping
Instructions
Place all of the ingredients in a high-powered blender in the order shown.
Blend until smooth. Top with chia seeds if desired.
ENJOY!