August 17th, 2018
These Parmesan Zucchini Chips are Heaven-sent! Crunchy, Cheesy, and seasoned to perfection! You'll eat these zucchini chips all by myself.
4 – 5 Zucchini's  (Washed and Sliced)
1/4 Cup of Apple Cider Vinger
1 Tablespoons of Minced Garlic
1 Cup Parmesan Cheese
Seasonings  of your choice
 Food Dehydrator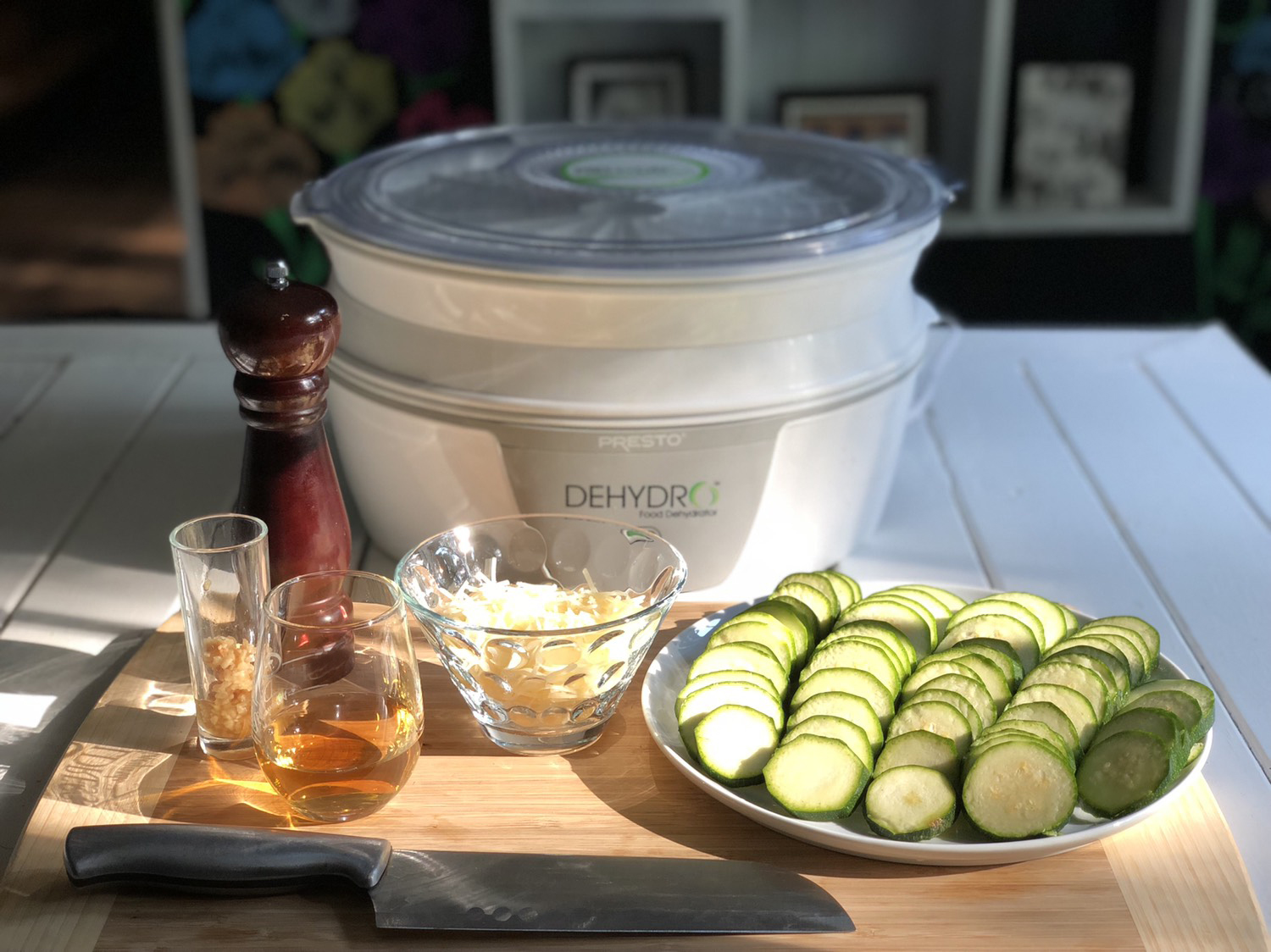 Step by Step Instructions
Step 1
Wash and Slice your Zucchini's about 1/4 inch thick.
Step 2
Using a medium-size mixing bowl. Add the parmesan cheese, apple cider vinegar, and Minced garlic together. Then add your zucchini slices.
Step 3
Arrange your zucchini slices onto the dehydrator trays. Not all food dehydrators are the same. My dehydrator is automatically set to 135 degrees.
Step 4
Let the chips cook until they are nice and crispy, this can take between 10 – 13 hrs. (Keep an eye on them). Store in a Ziplock bag when finished