10 Ingredient Ratatouille
September 10th, 2018
Ratatouille sounds complicated but I assure you it's SUPER easy to create. There are several recipes floating around the internet, many require 13 – 15 ingredients! But who has time for that? Let's make it easier for the everyday person. This is the BEST side dish I've ever made! 
1 cup chunky tomato sauce
1/2 white onion (Diced)
2 garlic cloves (Minced)
2 tablespoons pure olive oil
1 eggplant
1 zucchini
1 yellow squash
fresh thyme
Salt & Pepper
Note: I would recommend using a 10 in round or rectangle baking dish! I used a slicer to make my vegetables nice and thin.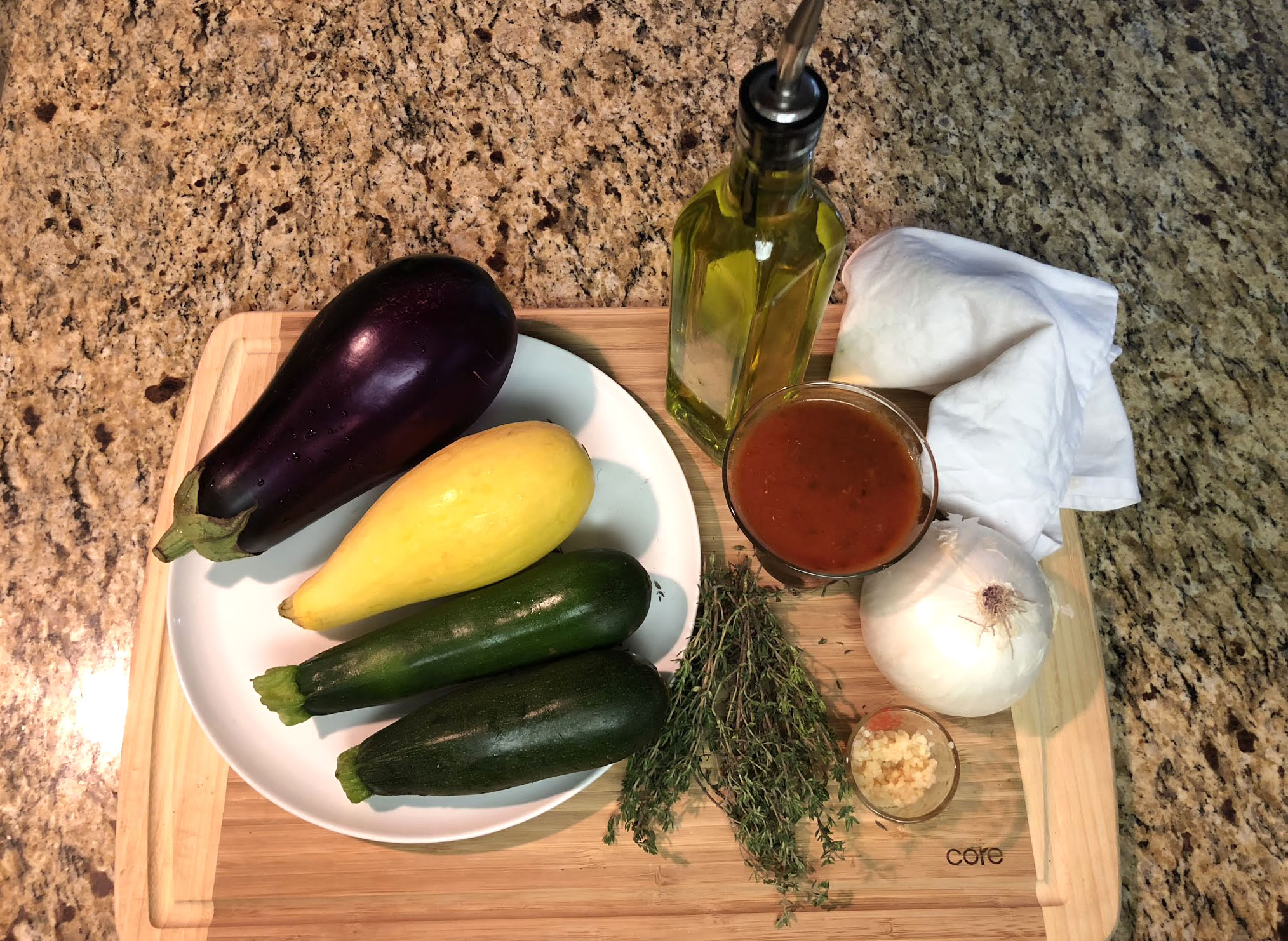 Step by Step Instructions
Step 1
Preheat oven to 375.
Step 2
Pour tomato sauce into the bottom of your baking dish. Sprinkle diced onion and minced garlic and a little thyme on top of tomato sauce. Stir together with 1 Tbsp olive oil. 
Step 3
Slice eggplant, zucchini and yellow squash into thin even slices. Beginning on the edge of the pan, place slices on top of tomato mixture in alternating patterns. First eggplant, then zucchini, then yellow squash. Repeat until pan has been covered.
Step 4
Drizzle oil on top of vegetables and season generously with salt and pepper. Garnish with more fresh thyme. 
Step 5
Cover with parchment paper and cook 35-40 minutes or until center is bubbling and vegetables have softened but haven't turned brown. 
Step 6
Let the dish cool and enjoy!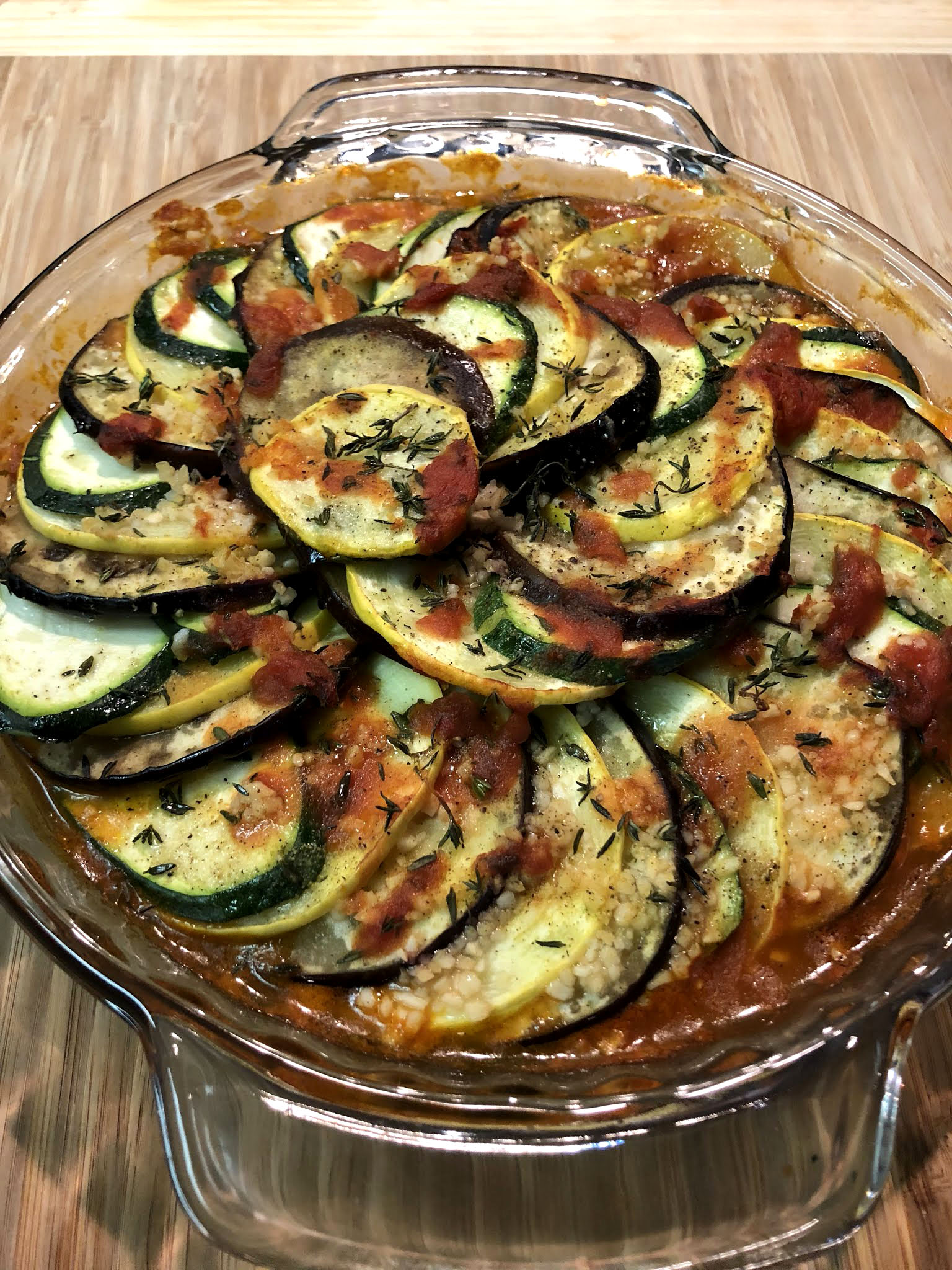 Swipe to view more photos.