STRAWBERRY CREAM POPSICLES 
JUNE 7TH, 2018
This recipe is DELISH!! Perfect for kids! This is so easy to make using frozen Strawberries, Bananas, and some Coconut Milk Powder to keep it Dairy Free. Honestly, this tastes just like Ice Cream but without all the guilt!
2 Cups of Frozen Strawberries
1/4 Cups of Lite Coconut Milk
1/2 Cup of Fu

ll-Fat

Coconut Milk
Note: You will need a food processor for this recipe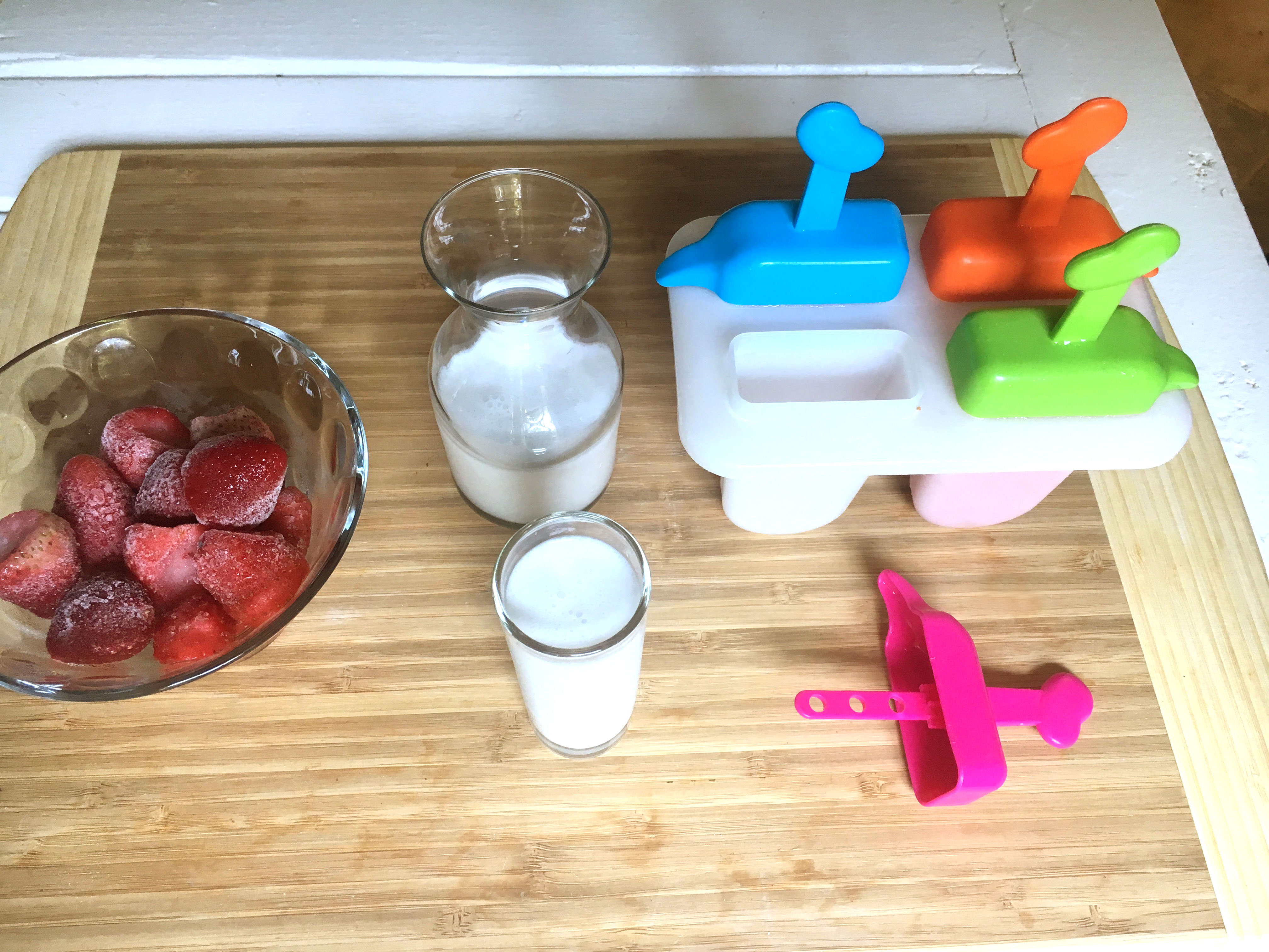 Step by Step Instructions
Step 1
Using a food processor, add the frozen, strawberries, and coconut milks. Blend on Medium speed until smooth.
Step 2
Taste the sorbet, you can sweeten it with 1 tablespoons of honey, then pulse a few times.
Step 3
Pour mixture into popsicle molds.  Freeze until hardened and enjoy!