spinach quiche
September  19th, 2018
I love quiche! It's flexible and easily takes on many combinations of ingredients. There are tons of recipes out there, this meal is easy to prepare at home and since many can be made at once, you can easily feed a crowd for breakfast, lunch, brunch or dinner.
2 Cups of Spinach (Chopped)
White Onion (Diced)
6 Large Eggs
Bacon (Cooked)
1 1/2 Cup Heavy Cream
2tbs House Seasoning
1 (9-inch) frozen deep dish pie crust, or TWO shallow 9 inch pies
Note:  Add as much bacon as you like!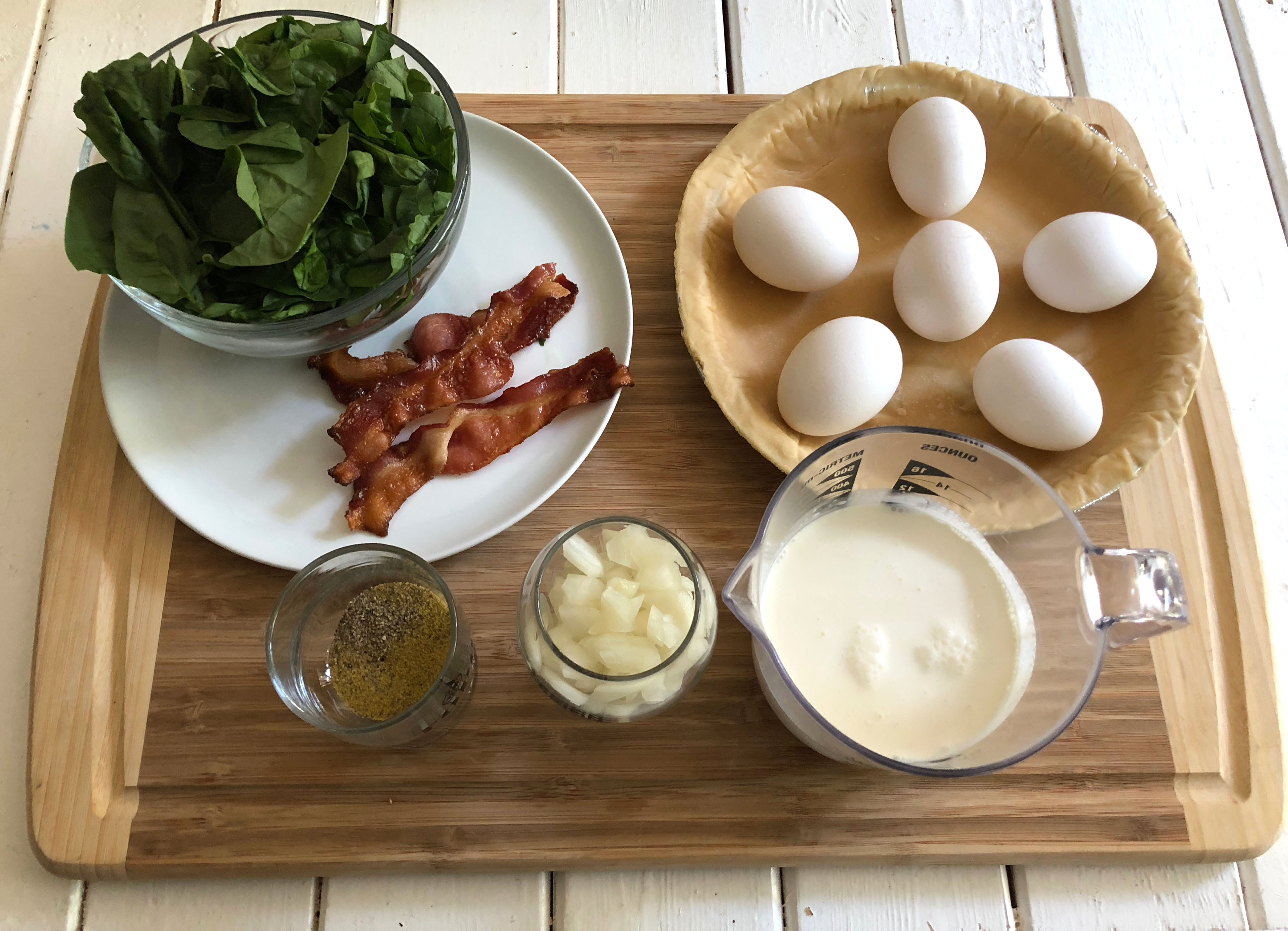 Step by Step Instructions
Step 1
Preheat the oven to 375 degrees. Remember to thaw pie crust!
Step 2
Cook bacon then set aside for later.  
Step 3
Add the eggs, cream, seasoning salt in a large bowl and whisk together until thoroughly combined.
Step 4
Layer the spinach, onions and bacon in the bottom of the pie crust, then pour the egg mixture on top. Bake for 35 to 45 minutes until the egg mixture is set
<< Swipe For More Photos >>