Spinach, Apple & Goat Cheese Salad
September 18th, 2018
This really is the best spinach salad ever! Loaded with dried cranberries, apples, goat cheese, and mandarin oranges, it is amazingly delicious. My husband and I LOVE this salad.
Good For:
Lunch or Dinner 
Feel free to double this recipe
Spinach 
1/4 cup of Dried Cranberries 
Mandarin Oranges (chilled)
Green Apples (sliced)
Goat cheese 
Dressing Tip: I choose not to add this to the list of ingredients. Yes, you can use whatever dressing you like or you can make this tasty vinaigrette:
1/4 cup extra virgin olive oil
1 tbsp balsamic vinegar
1 tbsp fresh (mandarin) orange juice
1 tbsp honey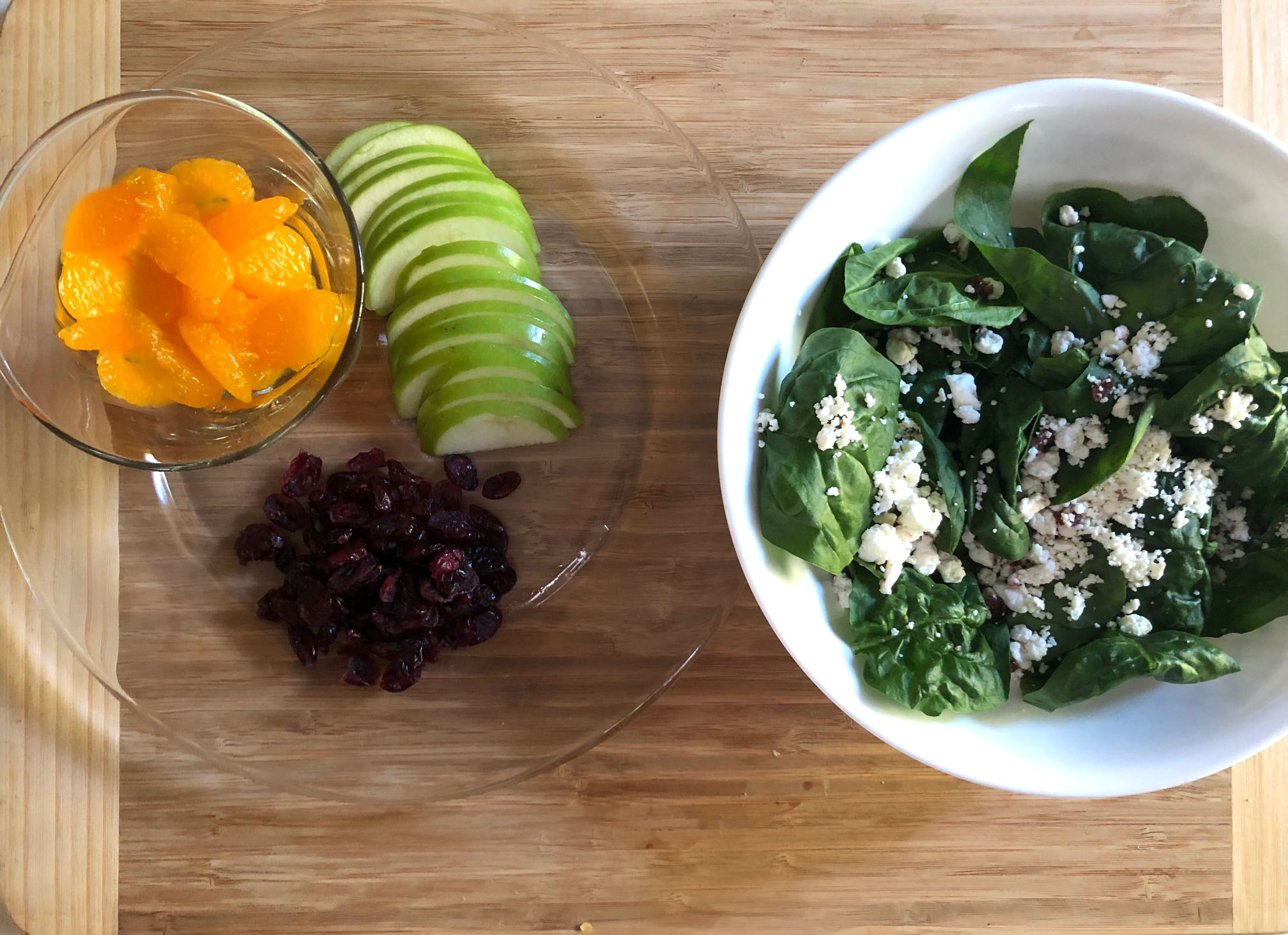 Step by Step Instructions
Step 1
Toss spinach and apples together. Add the goat cheese, mandrin oranges, and cranberries last.