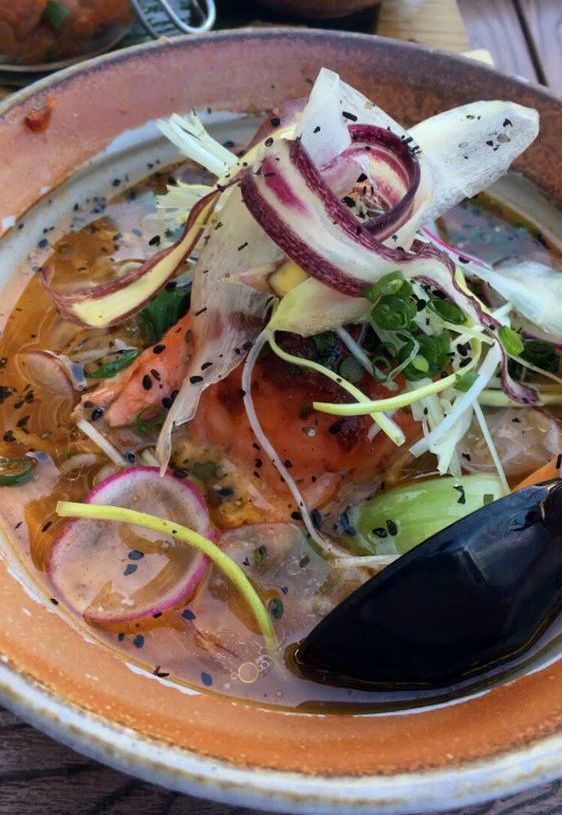 FUTO BUTA: SOUTH END
Where to find the BEST Ramen bowl in Charlotte, NC? Well, Futo Buta of course! This charming restaurant offers nine signature bowls made fresh every day. Wheather you're looking for Winter comfort food or fulfilling that afternoon craving. My favorite ramen bowls are the Miso Ramen, and Fire & Ice.
Photo Details: Fire & Ice Ramen Bowl – Comes with kimchi and dashi broth, hot smoked salmon, fresh mint, bok choy, shaved carrot, radish, black sesame, scallion, leek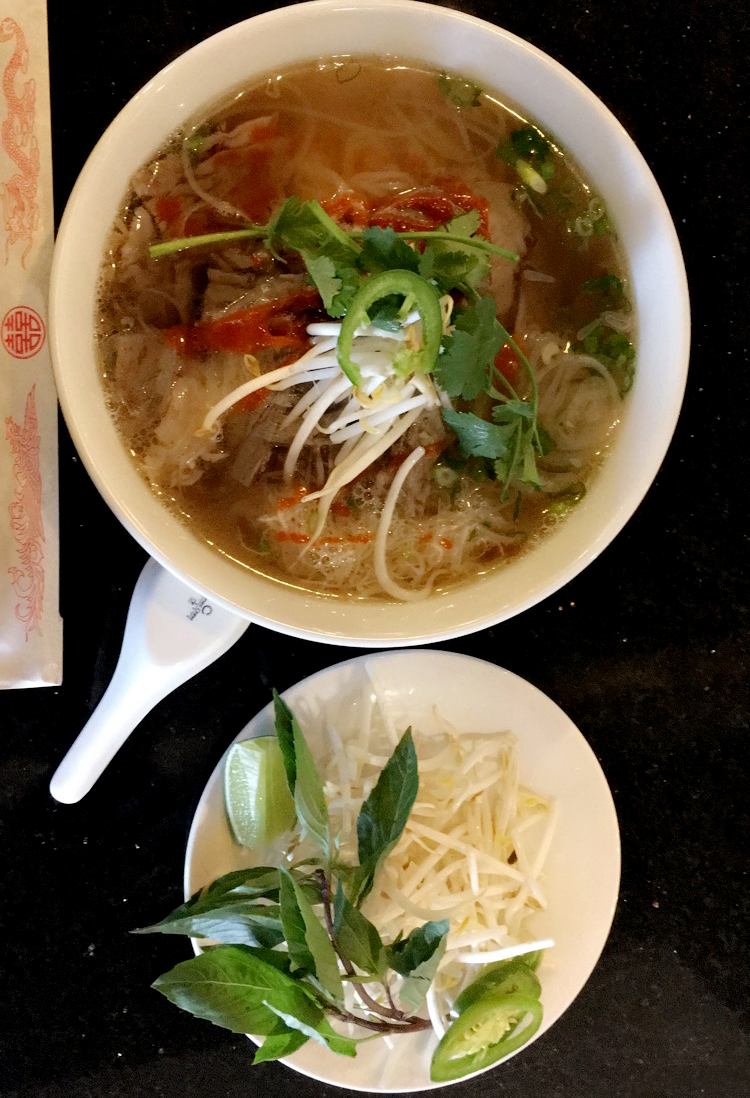 MR PHO: OLDE WHITEHALL
Pho is LIFE friends!! Mr. Pho servers the most delicious Vietnamese cuisine on the South Side of Charlotte. The menu offers plenty of options, which is great for customers with a limited pallet. Personally, I love the Vermicelli bowls and the Pho of course.
Photo Details: Lean Brisket Pho – comes with Lean Brisket and noodles. The Pho comes with free side toppings (Thai Basil, 1-lime wedge, bean sprouts, 2-jalapenos, mint leaves, and cilantro).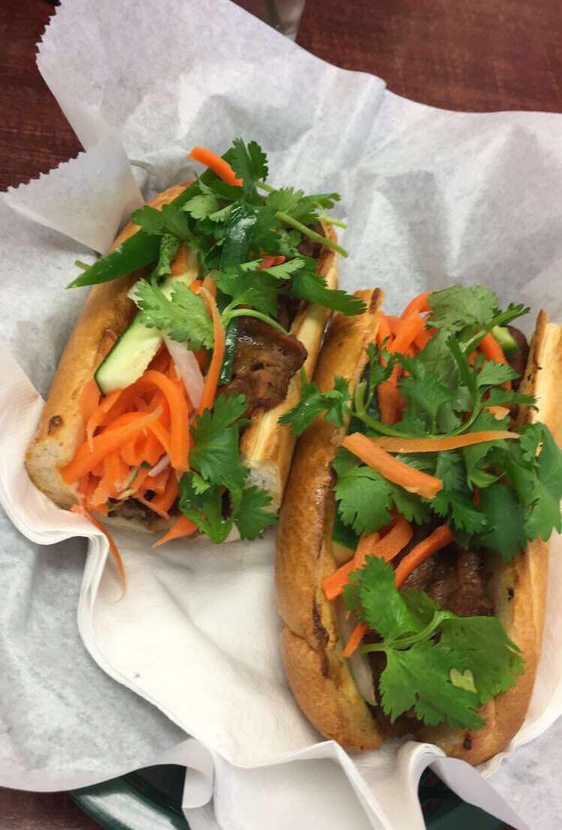 CRISPY BANH MI : SOUTH BLVD
Banh Mi sandwiches for $4.50? Sign me up! I love visiting Crispy Banh Mi. The food is delightful and the service is outstanding. My husband and I love the Grilled Pork Banh Mi, chicken wings, shredded pork roll, and Mango Boba.
The service is fast! If you call head your order will be ready within minutes!
Photo Details: #4 Grilled Pork Banh Mi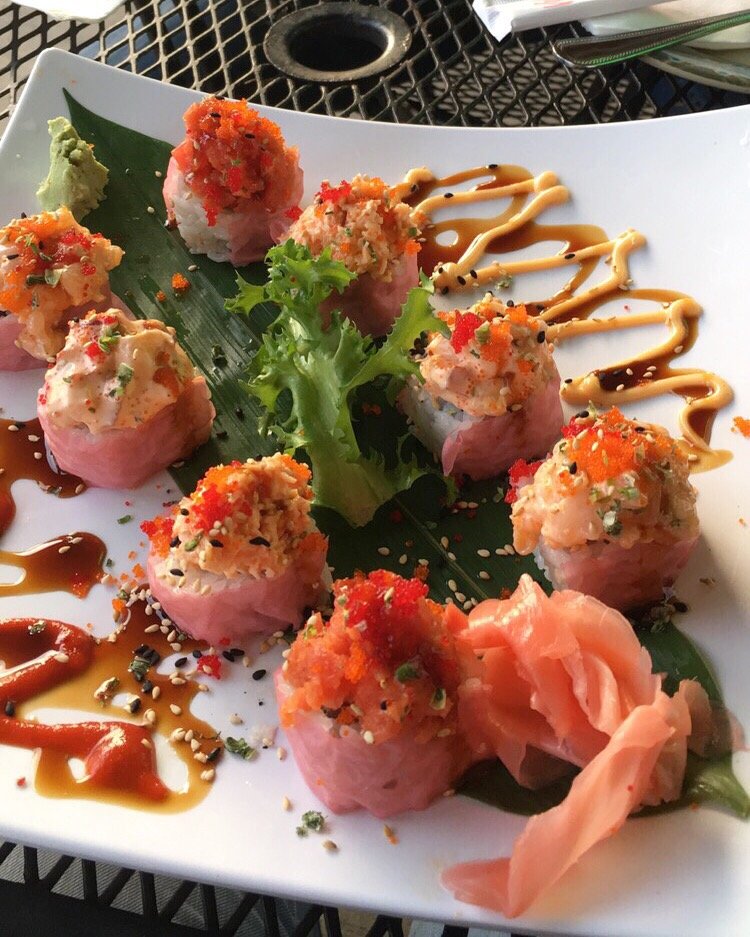 NEW ZEALAND CAFE
I LOVE Sushi! Then again who doesn't? At New Zealand, Cafe the food is cheap, fresh and delicious!  New Zealand Cafe offers a laid-back atmosphere. The staff is very attentive to customers with allergies. The restaurant is small, which equals a long wait time.
Photo Details: The Century Roll
My Recommendations: Century Roll, Master Roll, Spicy Dragon and The Volcano Roll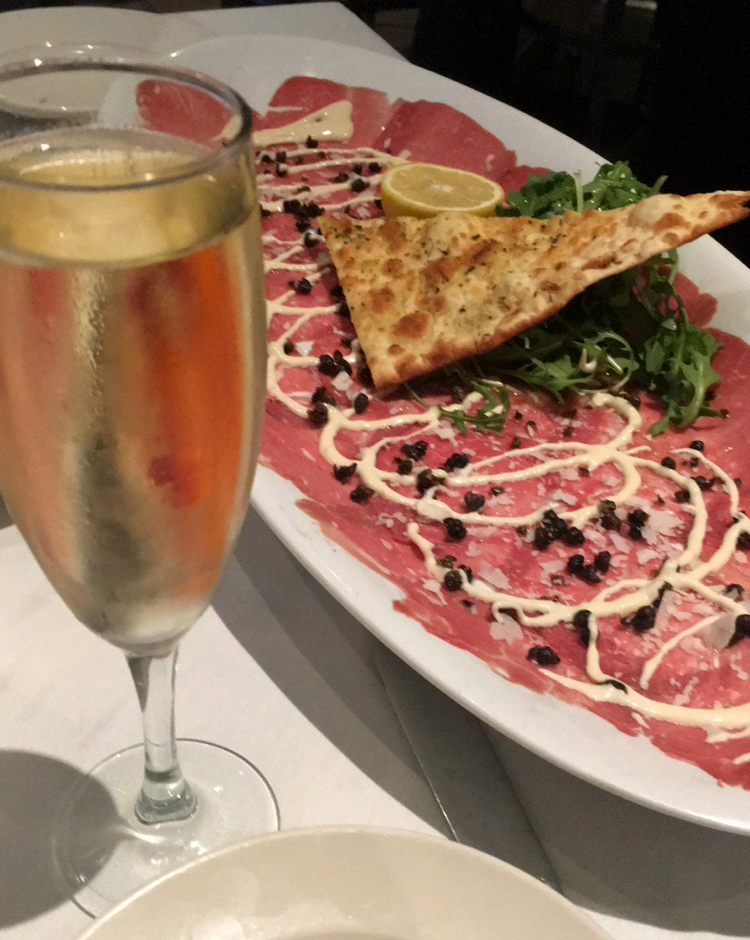 LUCIANO'S RISTORANTE ITALIANO: SOUTH END
Benvenuto a Luciano's! You can expect the best of the best when you dine here. My husband and I have enjoyed many date nights at this restaurant.  Here's a list of our favorite dishes:
Antipasti – Carpaccio, Calamari Fritti
Insalata – Caser, Chopped, Wedge
Artisan Pasta – Linguine Carbonara, Spaghetti & Meatballs (Ask for sundried tomato sauce)
Photo Details: A glass of Moët & Carpaccio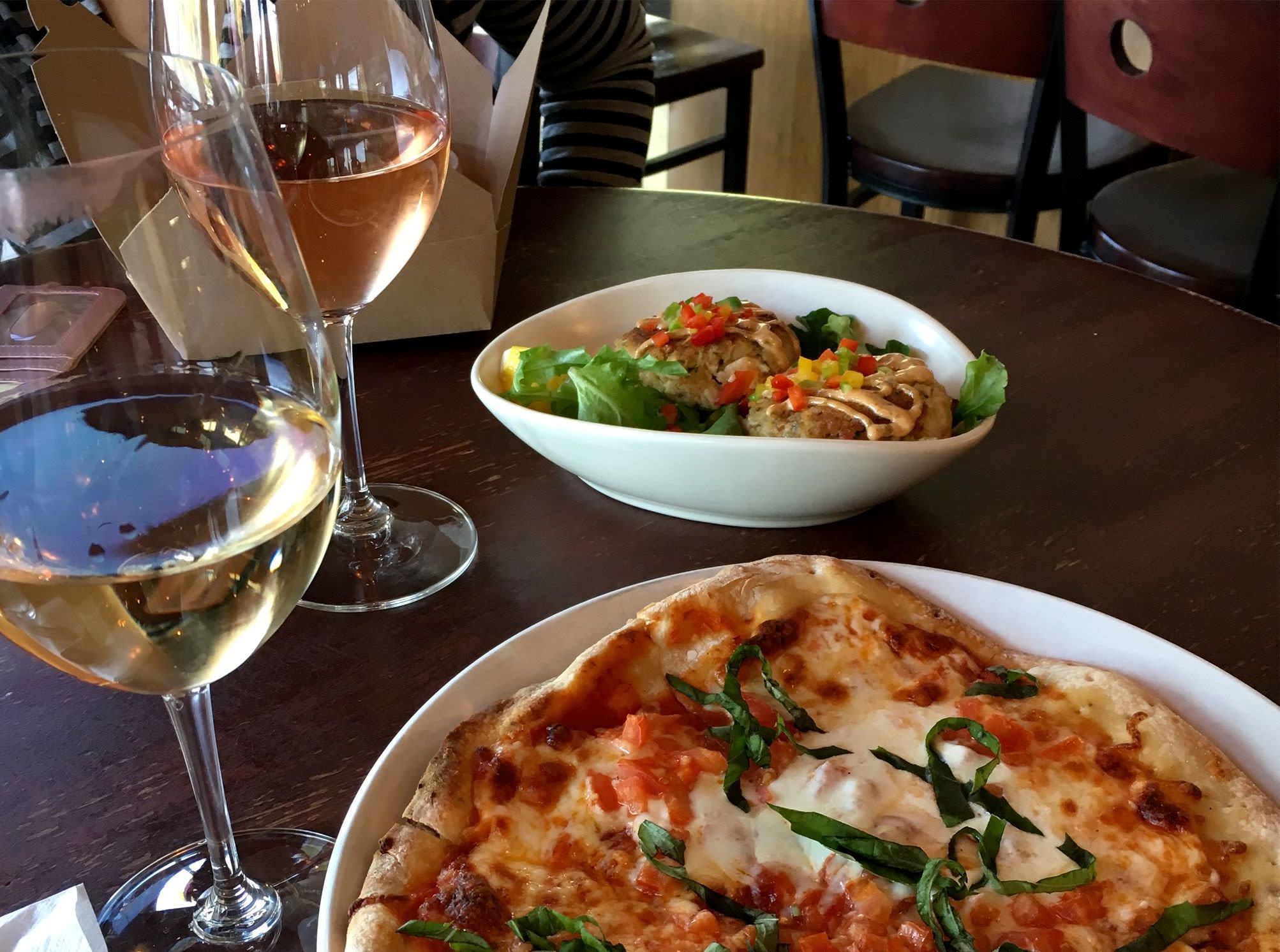 WINE SHOP AT RIVERGATE: STEELE CREEK
It's always Wine Down Wednesday, at The Wine Shop at Rivergate. They offer a delicious selection of entrees and small plates available for lunch, dinner, and Sunday Brunch.
Photo Details: Margarita Pizza & Crab Cakes Wine Glasses –  Vie del Conte Pinot Grigio, Italy, and Hogwash Rose, Spain.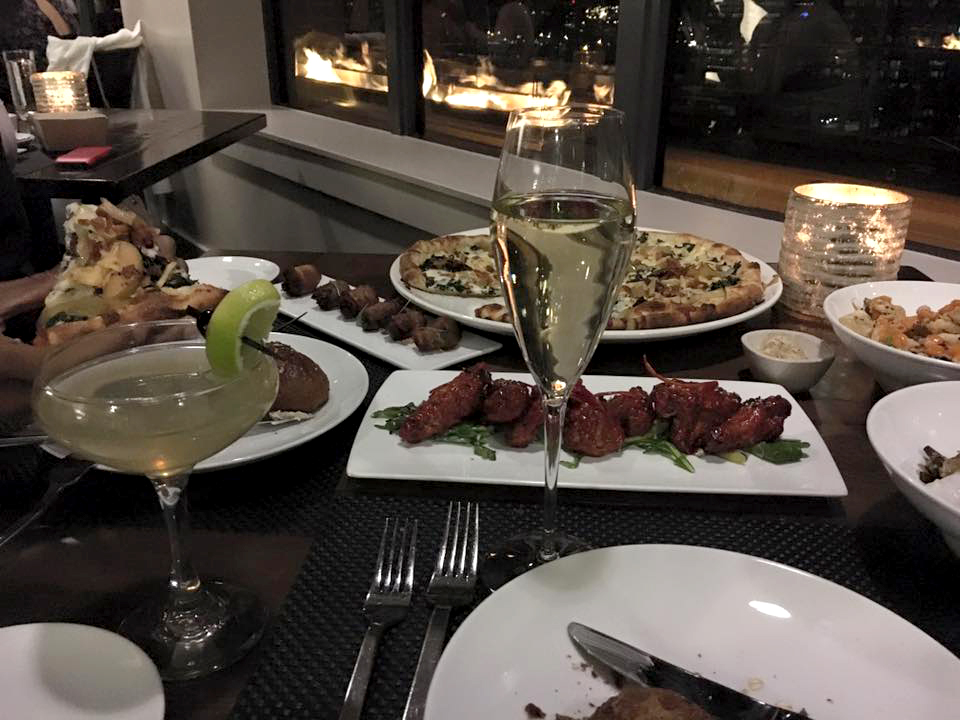 FAHRENHEIT: UPTOWN
Fahrenheit is the perfect restaurant for date night or Sunday brunch! 
My favorite dishes: The Calamari, Chorizo Stuffed Dates, Butter Poached Maine Lobster Rolls (3). Heritage Farm Pork Fried rice. My personal favorites are the Mr.Funi & the Margherita Pizza, Fried Chicken Benedict, King Crab Benedict and Shrimp and Grits.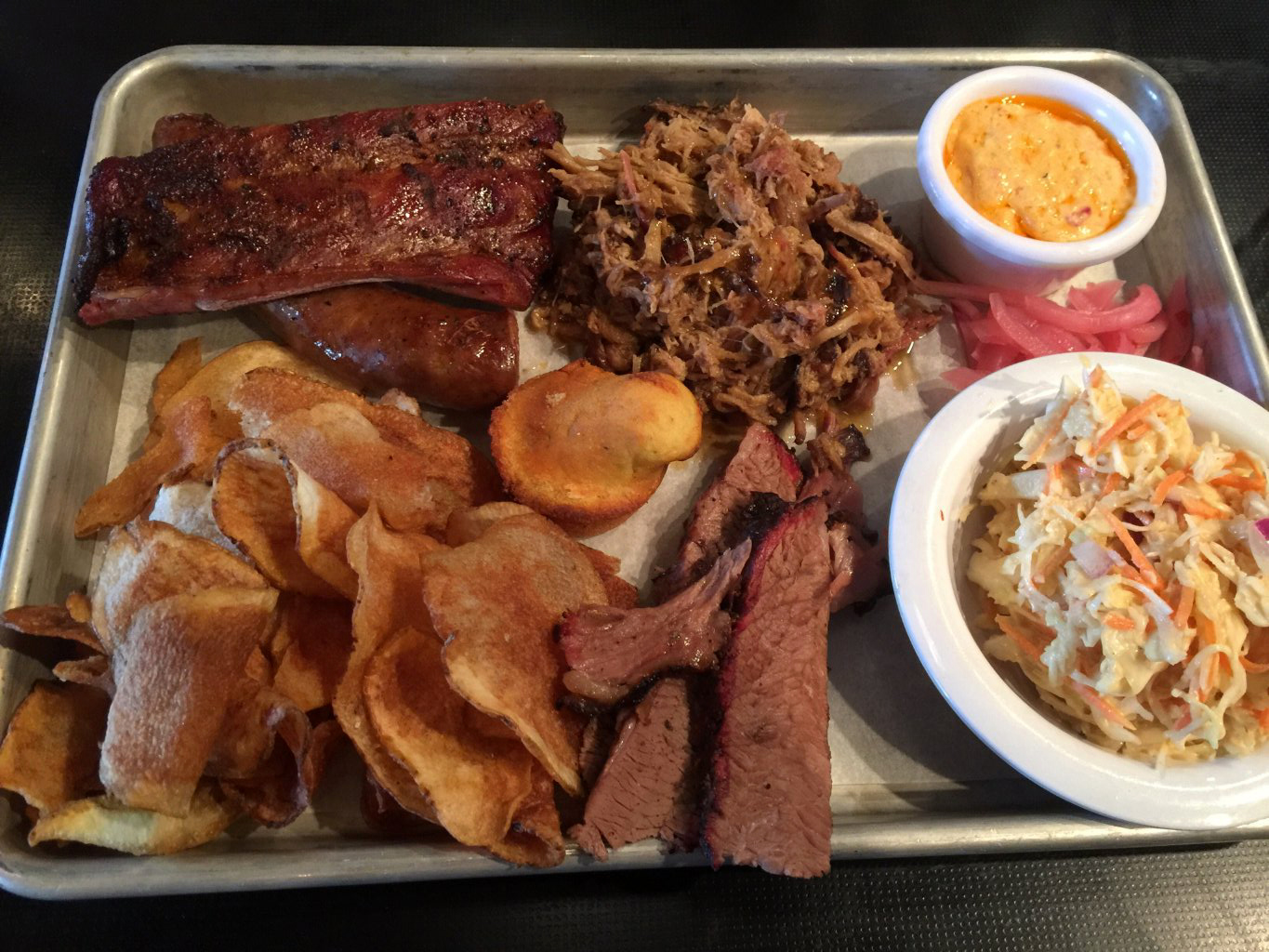 THE IMPOROPER PIG: COTSWALD
The Improper Pig is one of my favorite Barbeque restaurants. The service outstanding but the food is delightful! I love The Improper Charcuterie Entree.
Other Favorites include: Improper Nachos (with Pork or Brisket), Pork Roll, Twice Baked Jalapenos, Tacos (The Oinker, Big Katuna, The Squeeler)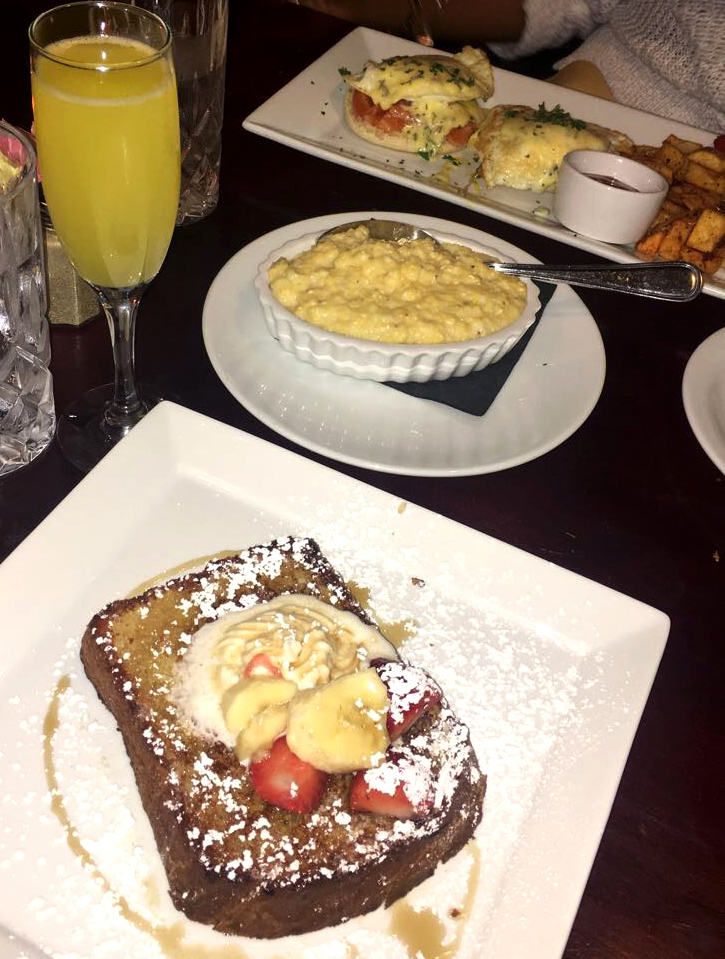 BISTRO LA BON: PLAZA MIDWOOD
I love Saturday Brunch! $5 Bloody Marys. Now that's what I call a deal! Bistro La Bon is located in the Plaza Midwood area, across the street from Midwood Smokehouse! The food is perfection and drinks are awesome!
Photo Details: House French Toast topped w/ fresh fruit and homemade whipped cream, side of Asiago Grits. Salmon Benedict and house potatoes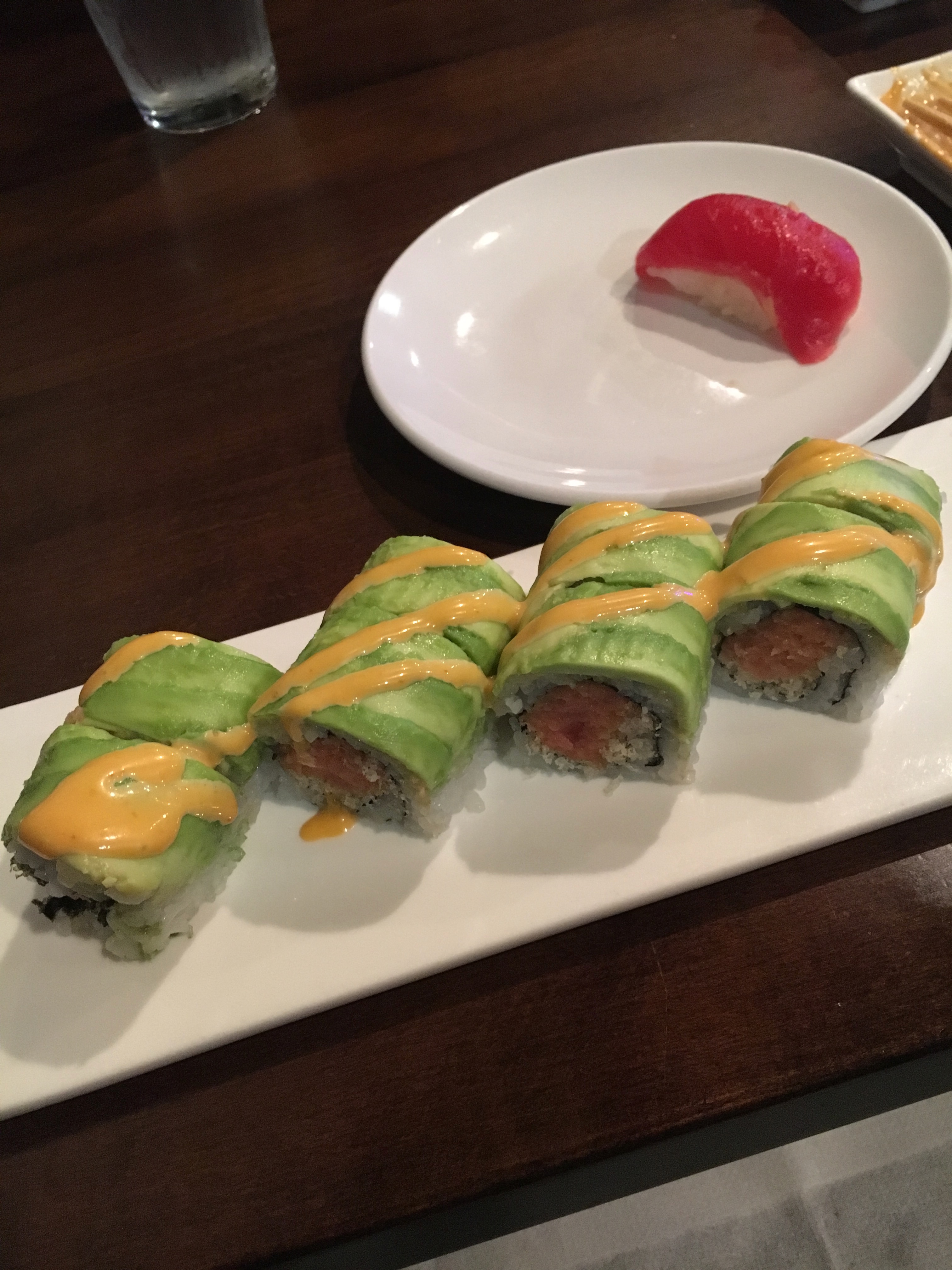 MR TOKYO: PINEVILLE
All you can eat sushi for $18.99, sign me up! Mr. Tokyo is located off Pineville-Matthews Road.  You should definitely come hungry, and wear those stretch pants. 
Rolls I Recommend: Mr. Tokyo, Snow White Roll, Dragon, White Dragon Roll, and the Lobster Salad Roll
Photo Details: Sweet Heat Roll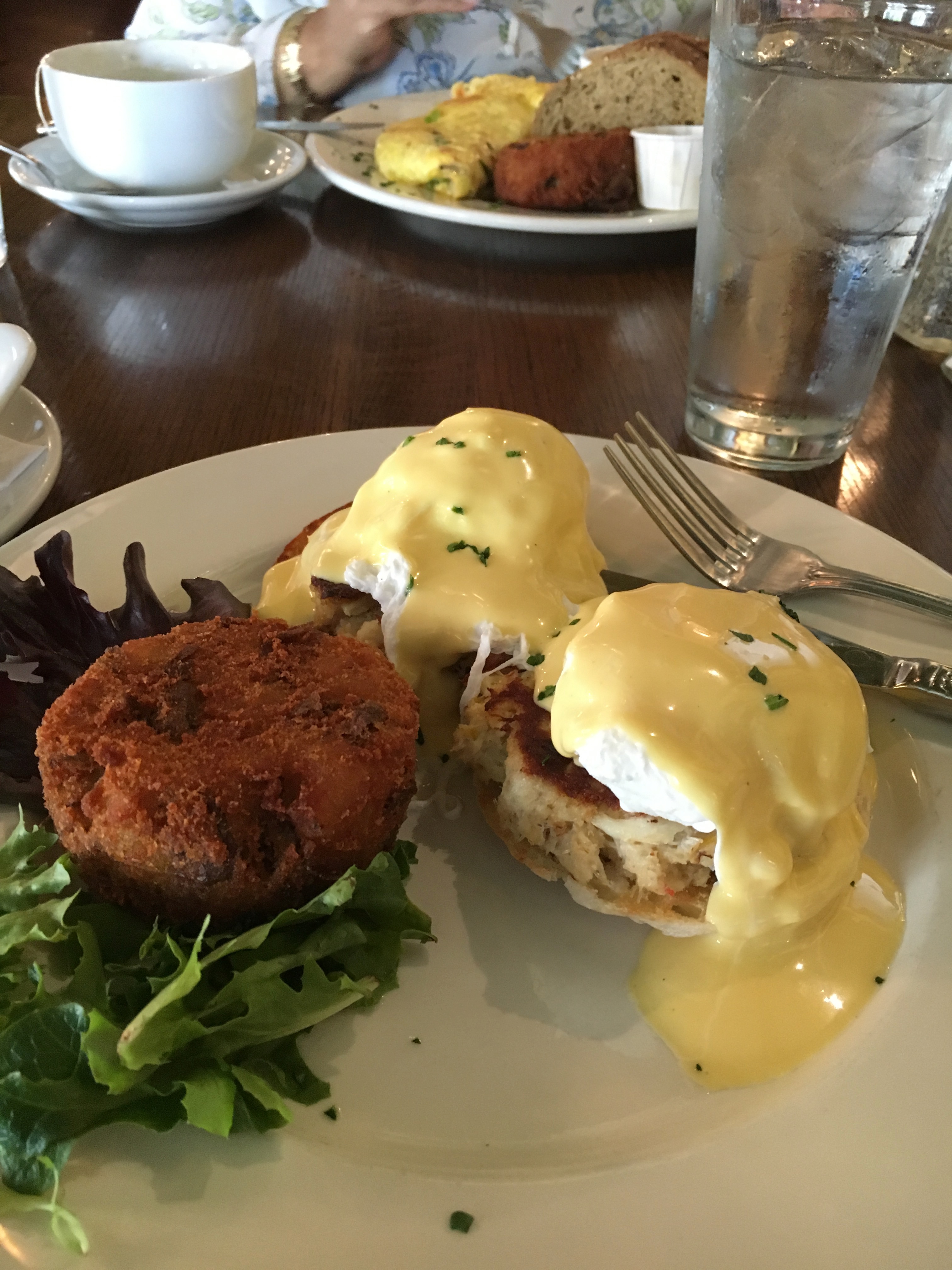 CAFE MONTE: SOUTH BLVD
Best French Cuisine in Charlotte! Cafe Monte offers a great brunch menu that's affordable and delicious! The service is great, and the atmosphere is warm and welcoming. Personally, I love the French Onion Soup and Escargot. There's a Groupon available, be sure to download it and make reservations!
Photo Details: Crab cake benedict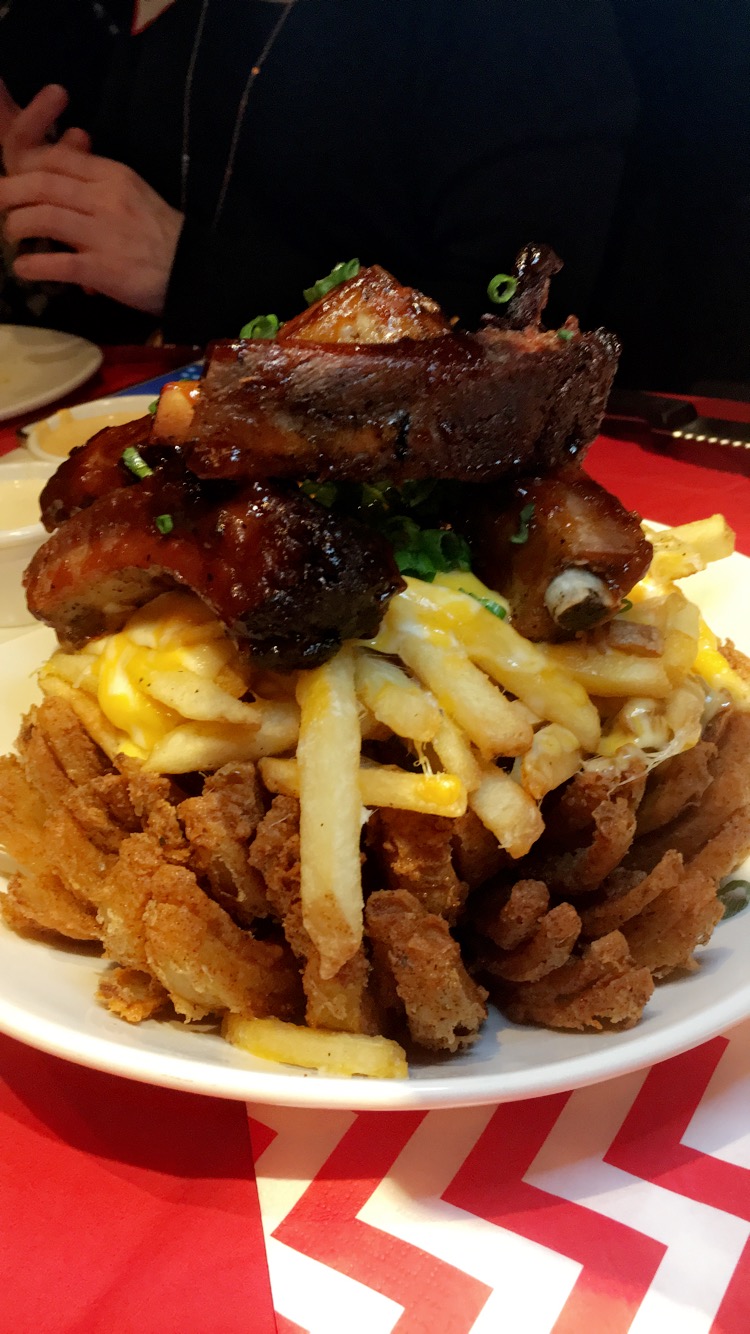 OUTBACK STREAKHOUSE
I couldn't tell you the last time I visited an Outback Steakhouse. I had the pleasure of attending their Yelp Preview Event. There are a few new menu items.
These were my favorite: 3-Point Rib Bloom – Hooray for the blooming onion! Ribs – Let's see, we sampled the BBQ, Dry Rub, and Honey Sriracha. Double Chocolate Mini Dessert Parfait – Heaven in a jar! 
Photo Details: 3-Point Rib Bloom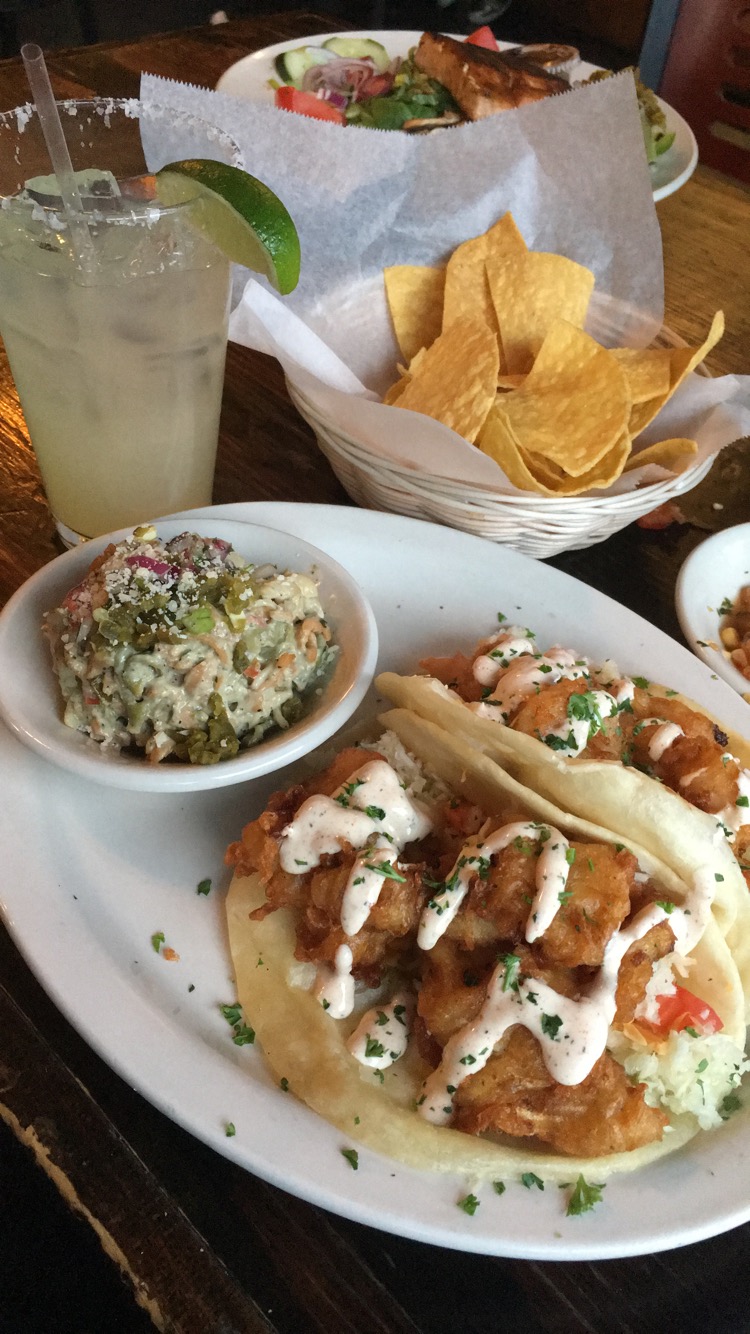 CABO FISH TACO: NODA
TACO TACO! Who doesn't love tacos? I've been to this restaurant a few times. Fun fact Cabo Fish Taco, they were featured on DDD.
I love the Beer Battered Shrimp Tacos. Comes with two flour tortillas stuffed with cabbage, tomato, avocado, cheese, & finished with our white cilantro sauce. It has a really good ambiance with an interesting layout you would never find at a chain restaurant. Weekends get a little busy so come early.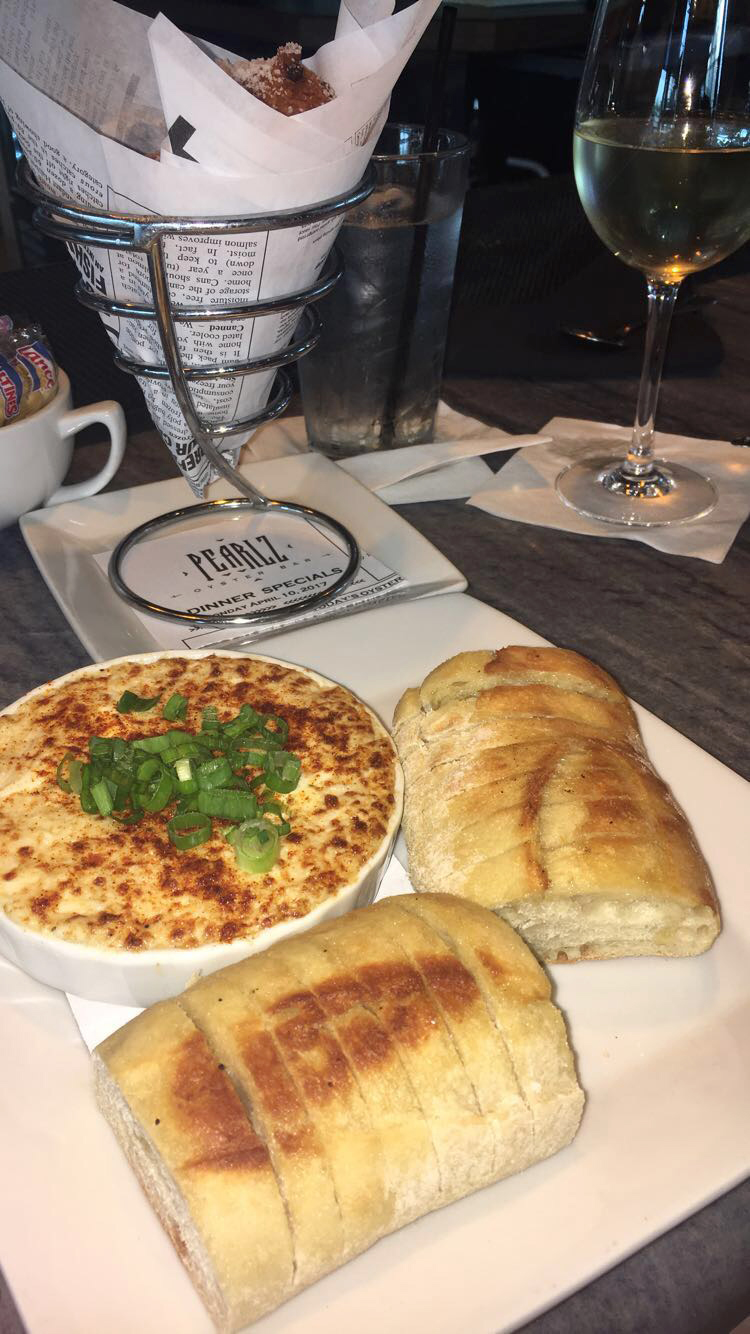 Pearlz Oyster Bar: Ballantyne
Pearlz offers the best of the best when it comes to seafood. This is possibly one of the Best places to get oysters in the Charlotte area.
Photo Details: Crab Dip, and Corn fritters (which is covered in powder sugar) with a lovely glass of Chardonnay.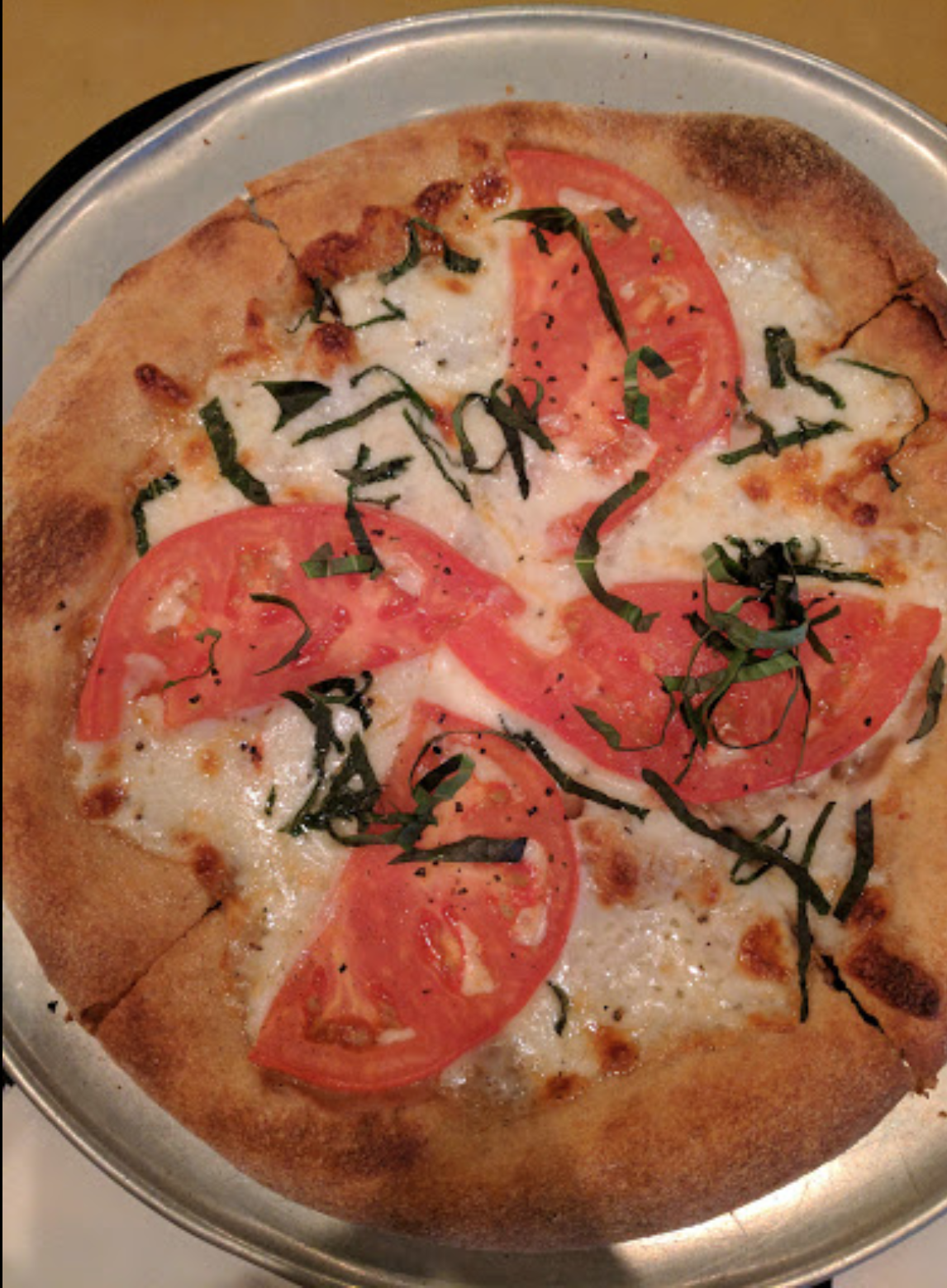 PIZZA PEEL & TAP ROOM:
The Pizza Peel has opened their third location in Downtown Matthews.  I had the honor of attending their Pre-Grand Opening, and my experience was great. This restaurant offers more than just pizza. From handcrafted burgers to fresh salads and delicious pasta entrees, there's something for everyone. Follow The Pizza Peel on social media! There are fun events hosted every week!
Photo Details: El Blanco Pizza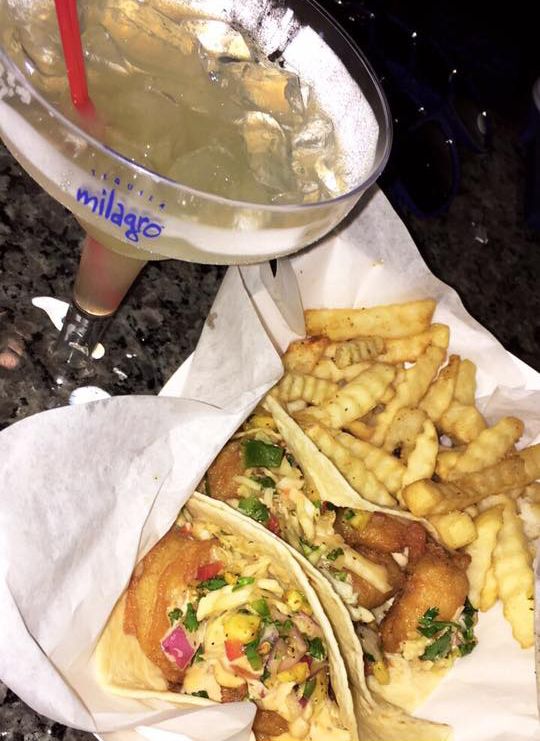 FIREHOUSE BAR & LOUNGE: UPTOWN
Fire House Bar & Lounge offers a chill atmosphere with good food deliciously crafted cocktails and bad ass music. Fire House also offers premium hooka (if you're into that). This place is LIT every weekend, follow Fire House on social media for all their upcoming events.
Photo Details:  Shrimp tacos. Comes with a side of fries. The tacos are topped with a house sauce and pineapple salsa!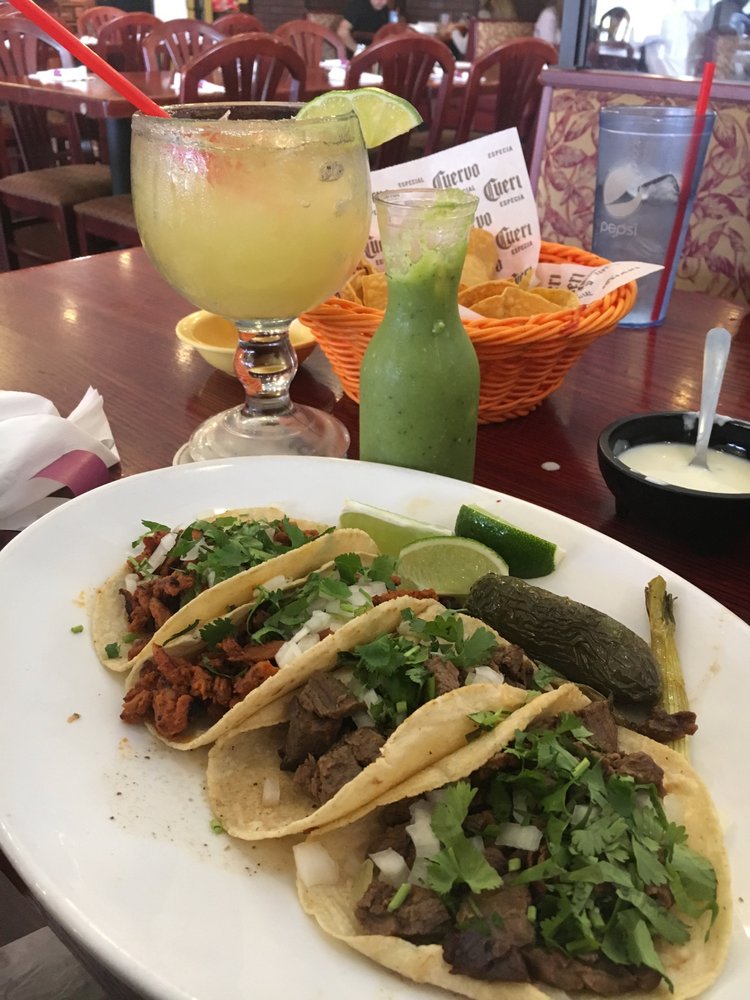 Panchito's Mexican Grill: FORT MILL
Another hidden gem! You can find Panchito's across from the Carowinds Theme park, next to The Clarion Hotel. The food is excellent and the service is top notch!! Every customer receive complimentary Queso, Spicy guacamole sauce and salsa. 
Photo Details: Two Carne Asada's and two Al Pastors.  Topped with onions and fresh cilantro.