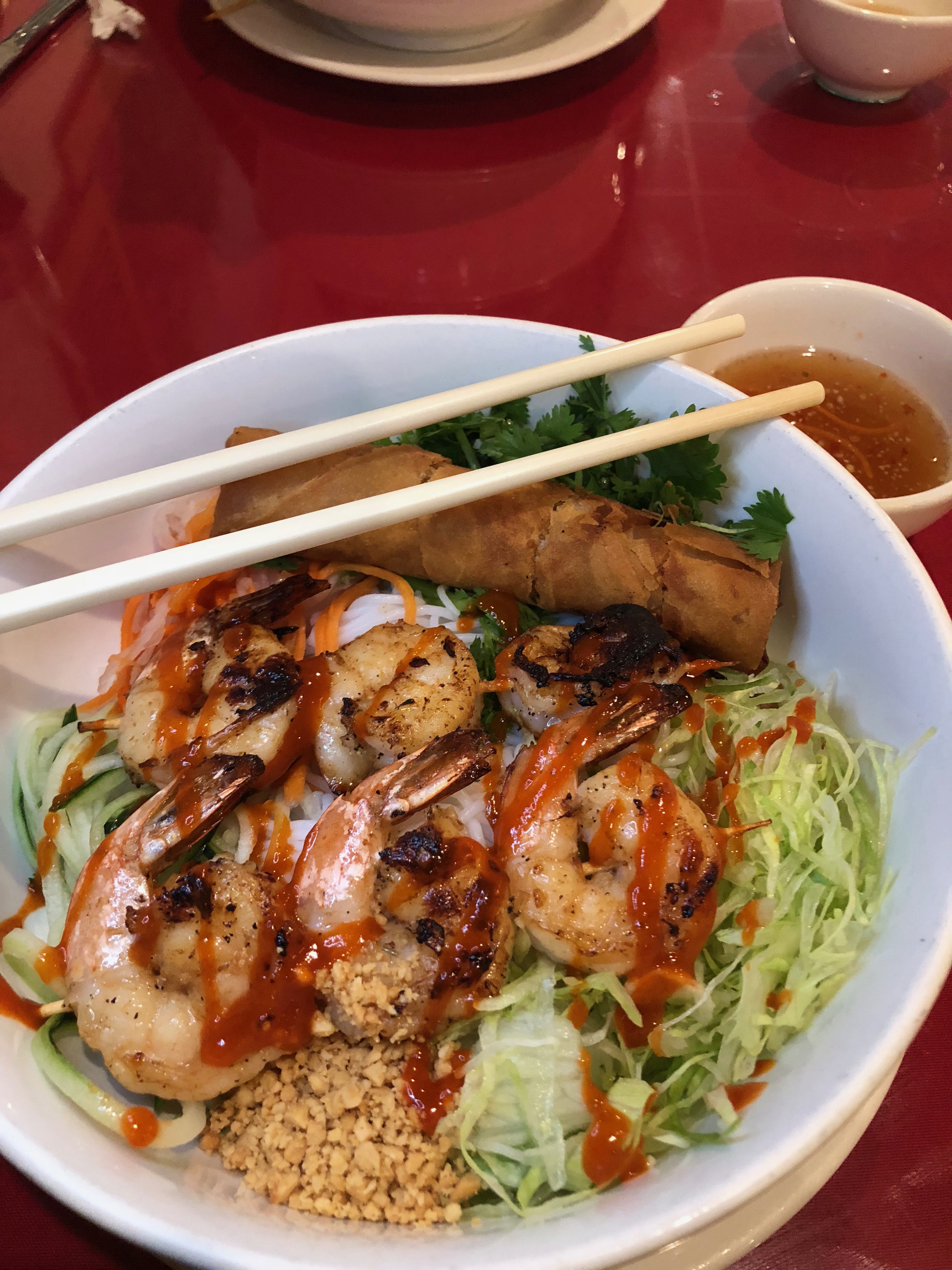 SAIGON PALACE: SOUTH BLVD
If you're looking for authentic Vietnamese cuisine, you came to the right place! Saigon Place holds the crown for the best Phở and Bún (vermicelli) in Charlotte. The Food is tasty and flavorful without being too greasy nor salty. Service is quick. The dining room can accommodate large groups. Great place to eat on Sundays, they have a lunch buffet till 2:00 pm. The best way to try all of the different items that are on the menu. You can also order from the menu.
Photo Details: #50)The Bún Tôm Nuóng Chà Gìo -Grilled Shrimp and Crispy Spring Roll.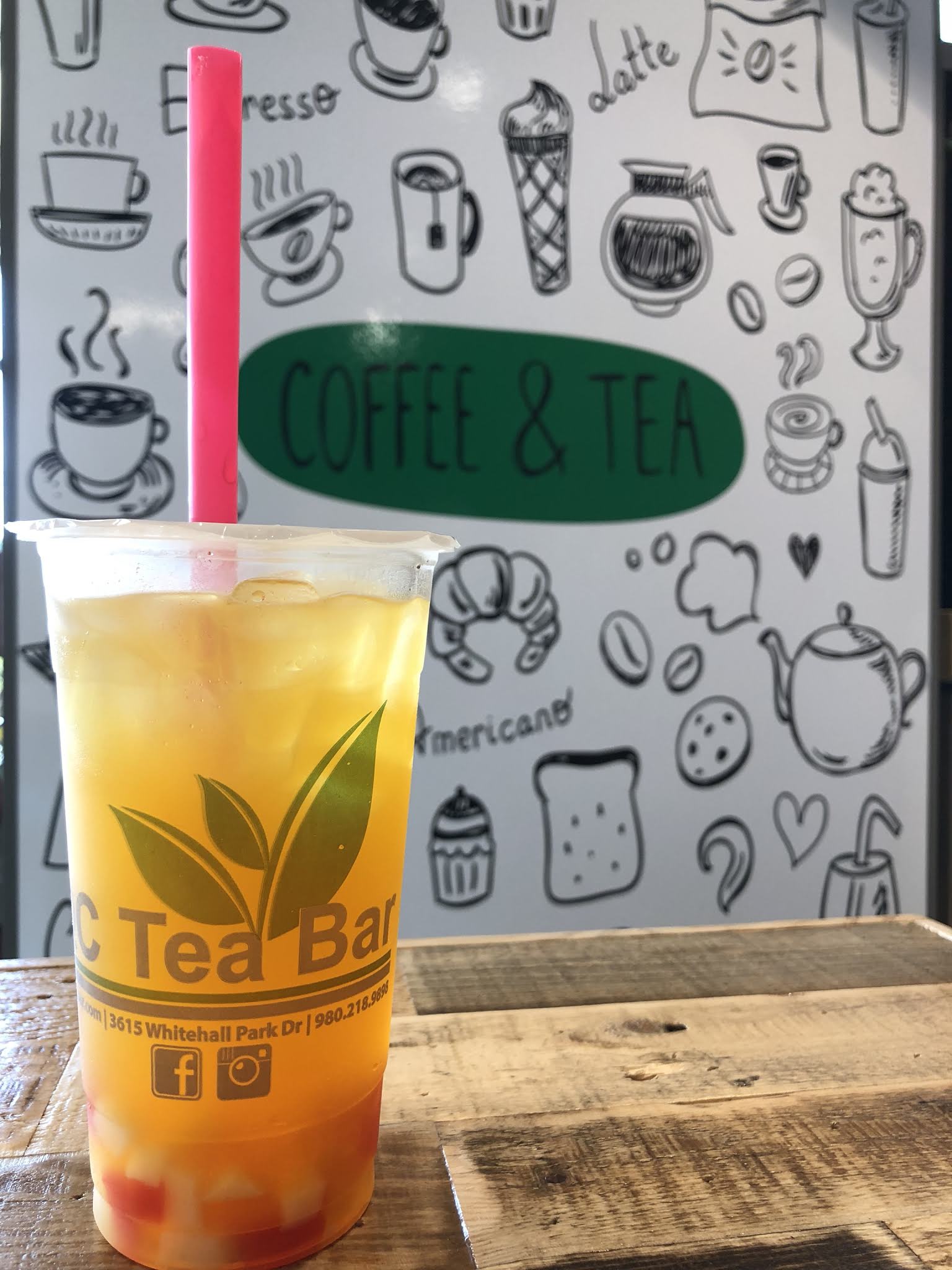 QC TEA BAR: SOUTH CHARLOTTE
What's the tea? I'll tell you! QC Tea Bar offers a wide variety of smoothies, slushies, milk teas and more. The customer service outstanding! You can expect great suggestions on unique pairings. Everything is made in-house using fresh, high-quality ingredients. This shop is great for groups. There's plenty of seating, good music, and board games.
Photo Details: Passion Fruit Green Tea w/ Rainbow Jelly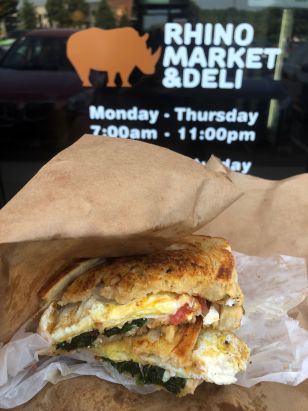 RHINO DELI MARKET
A Charlotte favorite! The deli sandwiches are made fresh and quick for breakfast, lunch, and dinner. There's an awesome assortment of beer and wine available for purchase. The Rhino Deli Market is a great place for a low-key good time. The outdoor seating area is very nice.
Photo Details: Egg, sauteed spinach and tomato, melted havarti on rustic sourdough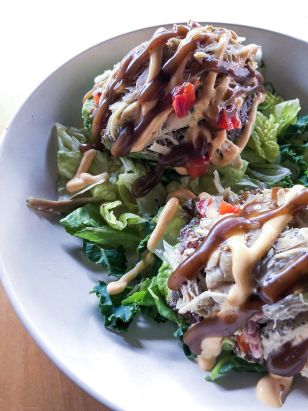 VIVA CHICKEN: ELIZABETH
Viva Chicken is a Peruvian Rotisserie restaurant specializing in Pollo a la Brasa. The food is magnificent and full of flavor. Prices are affordable and the service is quick. I recommend trying their herbal lemonade, and covering everything in their yellow sauce.
Photo Details: The Quinoa Chicken w/ Avocado is probably my favorite super healthy and delicious.
PDQ: TENDER FRESH FOODS
PDQ – People dedicated to Quality Service! Everything on the menu is handmade including the sauces, which are the perfect addition to every meal. Bottom line the food is crazy delicious! Great food, amazing and service.
Photo Details: Pimento Crunch Sandwich – Served with crispy chicken, homemade pimento cheese, bibb lettuce, sea salt potato chips, bacon.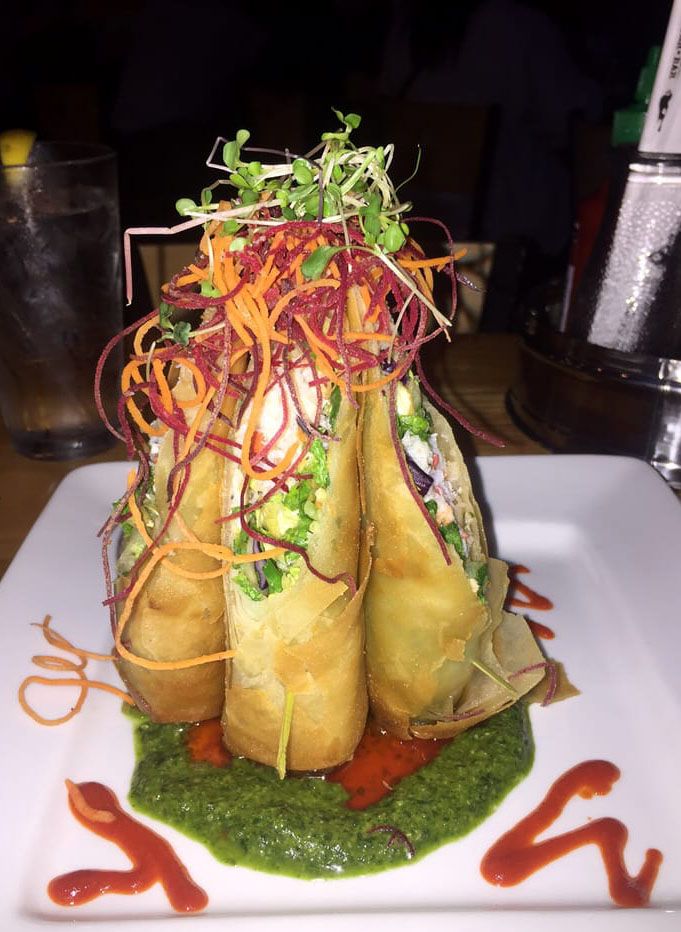 COWFISH: SOUTH PARK
Everyone loves Cowfish! The food is delicious and the staff is great. If your unfamiliar with something the staff is very helpful. The menu offers great options for creative burgers and sushi. This restaurant has lots of beautiful artwork. 
Photo Details: Maine lobster, blue crab, Napa cabbage, ginger, bok choy and carrots with cilantro pesto, Thai chili sauce and spicy honey marmalade.
REIGNING DOUGHNUTS: NODA
All hail Reigning Doughnuts! Some call it breakfast. Others call it dessert. I call it the reason I can't fit into my skinny jeans! I usually don't eat donuts, most brands are too sweet for my taste buds. However, this place was my downfall.  If you find yourself in NoDa with a sweet tooth, head over to Reigning Doughnuts. This shop offers a small menu of six options to choose from. Choices include vanilla, chocolate, cinnamon sugar, honey glaze, powdered sugar, plain or the daily doughnut, served crispy and hot! 
Photo Details: Vanilla With Sprinkles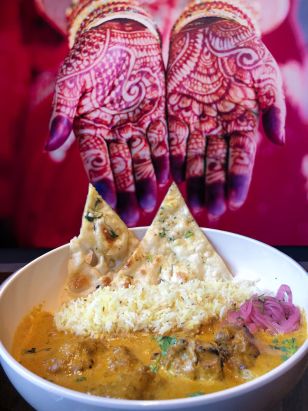 TANDUR INDIAN KITCHEN: SOUTH PARK
If you're vaguely familiar with Indian cuisine then you'll probably see a thing or two on the menu that you'll gravitate towards.
My Entree Recommendations: 
– Tandur Baked Wings
– Spiced Okra Fries
– Kebab Entrees: Served with rice, mango slaw, and chutney. The Steak Kebabs are really good.
– Saucy Entrees: Served with a choice of Saffron Basmati and fresh naan bread. The Shrimp Tikka Masala is delish! Don't forget the Garlic Naan. 
WINDY HILL ORCHARD: YORK, SC
Home of EVERYTHING Apples! Windy Hill Orchard and Cider Mill is family owned and operated. Open Seasonally, March through May and again from Mid August until Christmas.
I highly recommend escaping the city and visiting this charming orchard. Weekly activities include cider tastings and special events. For the latest and greatest, follow their Social Media page.
My Personal Favorites:
The cinnamon apple cider doughnuts and Ginger Gold Cider.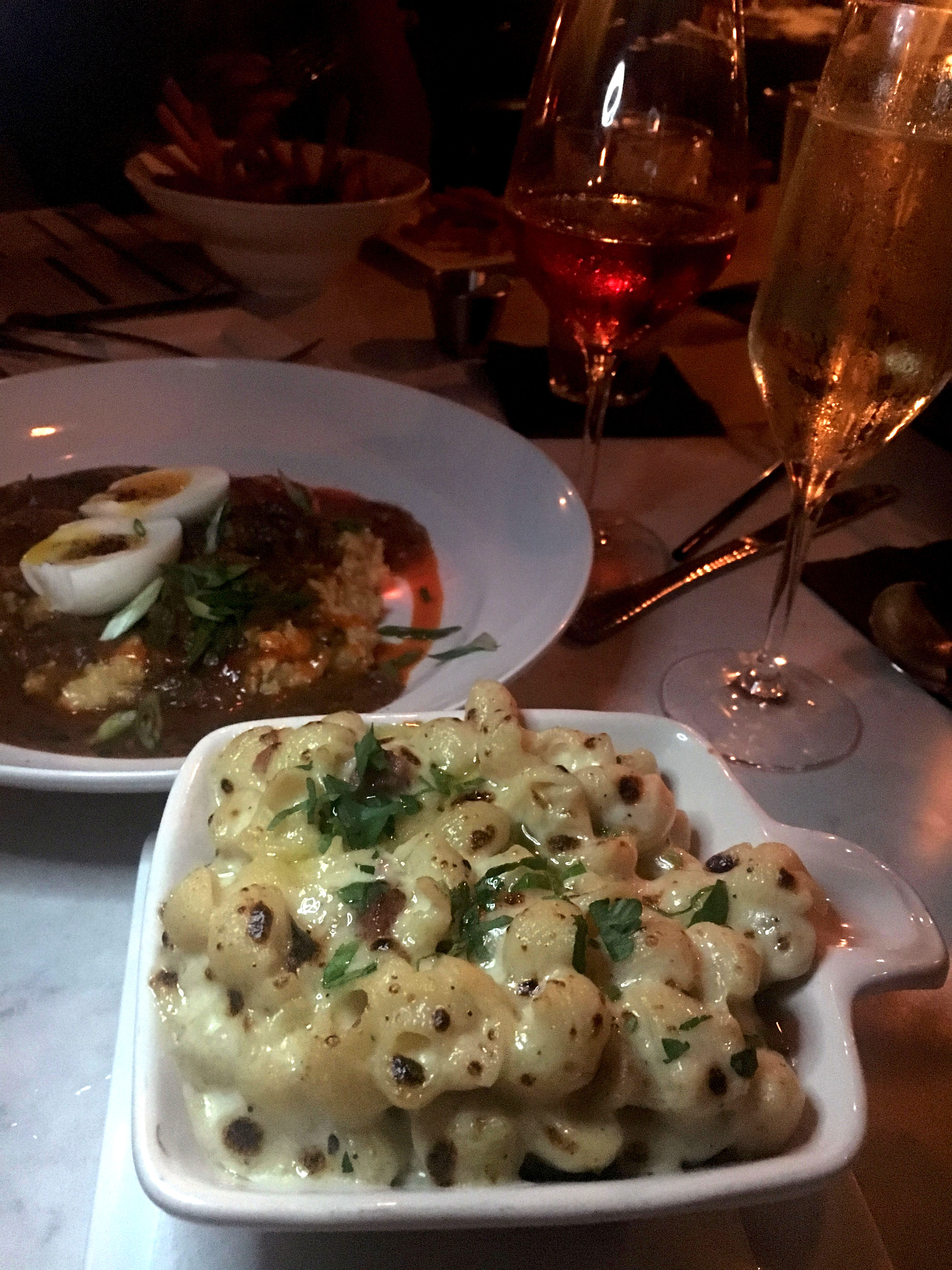 THE CELLAR AT DUCKWORTH'S: UPTOWN
The Cellar at Duckworth's is a hidden gem! This was my second visit to the Cellar and my friends and I couldn't be more pleased. From the hostess welcome to the service provided at the bar everything was outstanding. This restaurant has very dim lighting, be prepared to whip out your phone to view the menu. The drink menu is featured on a well-lit iPad.
I would highly recommend dining at the bar. You'll enjoy watching the mixologist craft together the perfect cocktails. The food and drinks are amazing! We ordered the Hand Cut Truffle Fries, Truffle Mac & Cheese, and the Shrimp & Grits. The Shrimp and Grits.
Photo Details: Truffle Mac & Cheese, Shrimp & Grits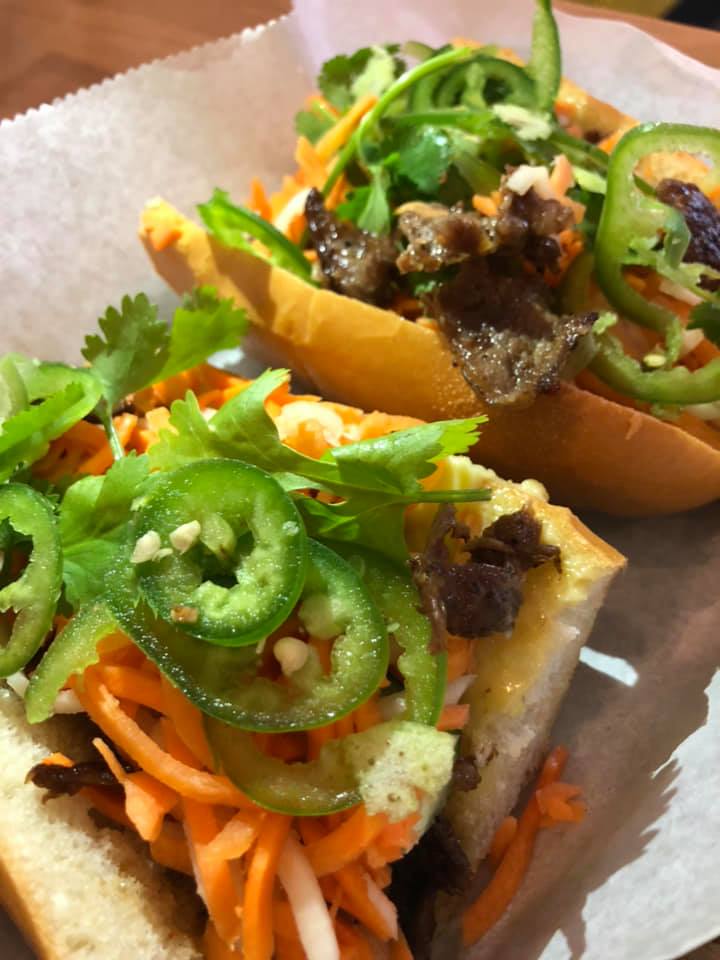 BANH MI & TEA: AYRSLEY TOWN
In my poor efforts to avoid bread, my inner cravings got the best of me.
Normally, I go to Crispy Banh Mi off South Blvd, however today I choose to try a new restaurant closer to me. 
Banh Mi and Tea is the perfect addition to Arysley town. I've seen this area grow tremendously since 2007. Many businesses have come and gone. I'm happy to report this restaurant has clean floors and tables. The staff is nice and prices are affordable. 
Photo Details: (B9) Bánh Mì Thit Nuong – Served with Grilled marinated pork, pickled carrots, daikons, cucumber, jalapeños, cilantro, and housemade aioli. The aioli is delish!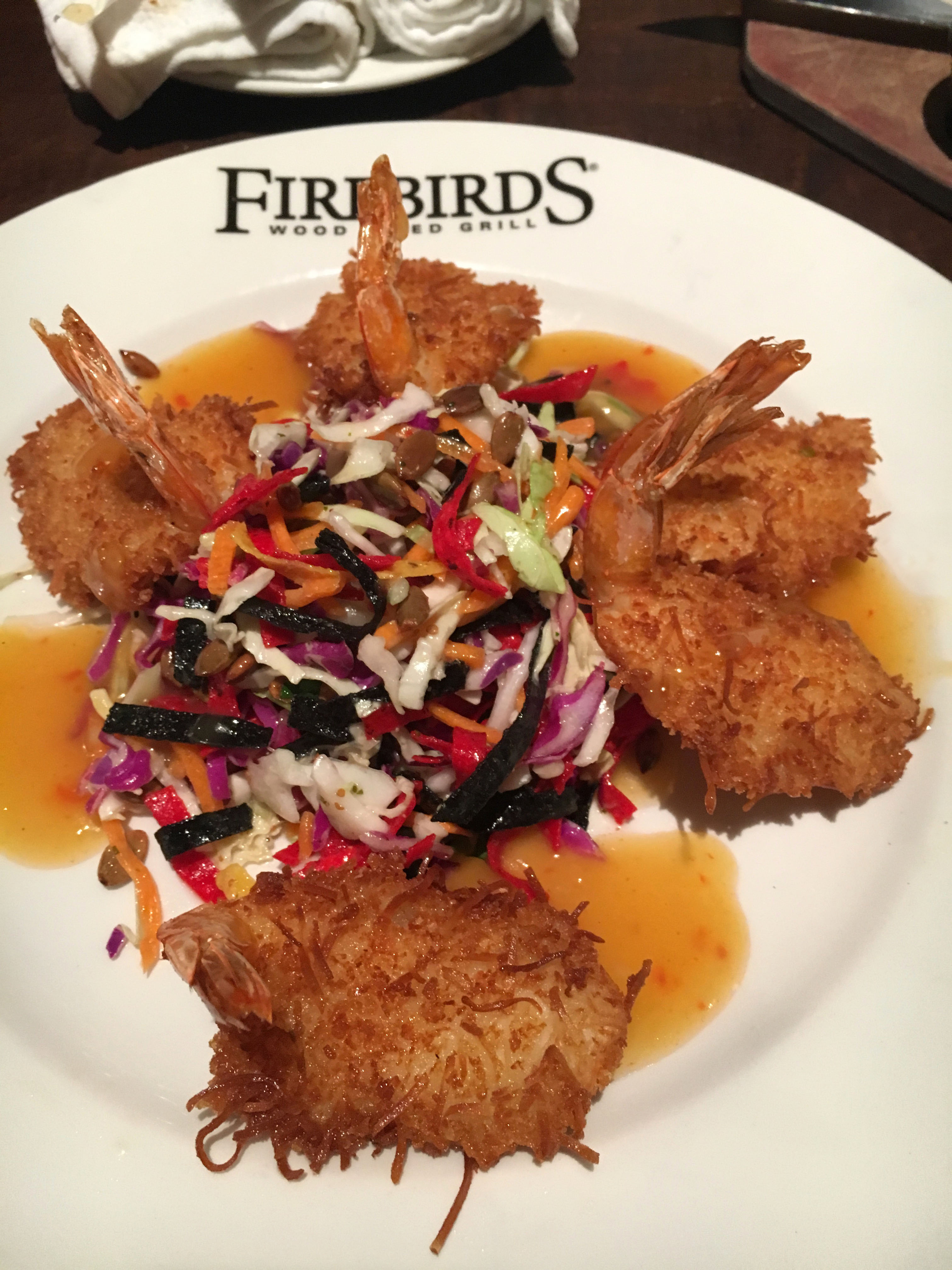 FIREBIRDS: SOUTH PARK
Firebirds is known for their warm hospitality, and inviting atmosphere. The food and service are top notch! I've dined at three locations in North Carolina (Raleigh, Ballantyne, South Park Charlotte). I LOVE the South Park location, they offer a private room for small events. 
The menu prices are reasonable, I would highly recommend trying their happy hour menu. Also, don't miss trying their signature martini, The Double Black Diamond! So Delish!!
Here's a list of all my favorite meals:
– Lobster Spinach Queso
– Smoked Chicken Wings
– Crab Cakes
– Coconut Shrimp
– Grilled Shrimp & Strawbery Salad
– Pepper Encrusted Sirloin* AMAZING!!!
– Parmesan Encrusted Mahi
– Firebirds Chicken Pasta
Photo Details: The signature Coconut Shrimp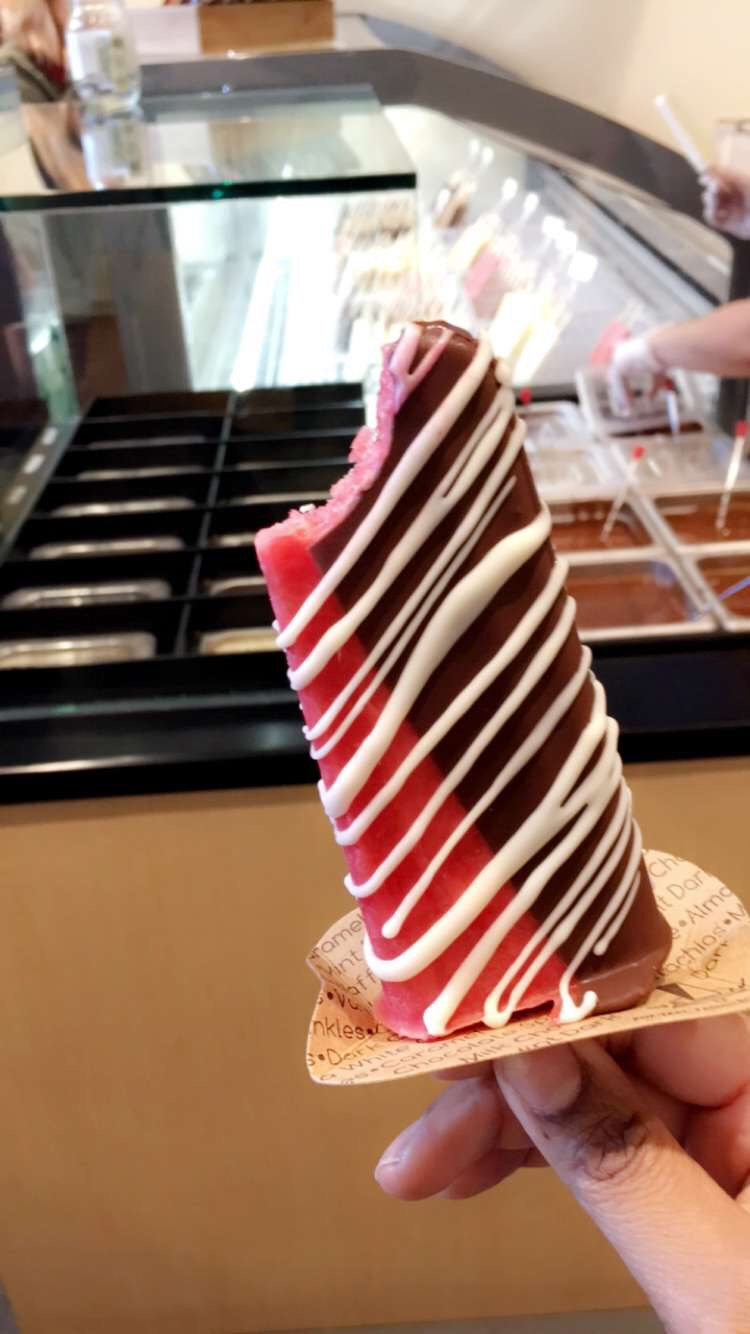 POP BAR: NODA
Holy POPs! Popbar uses the highest quality ingredients made daily in the popLab, for everyone to see. You also can order a variety pack of six for $22.99? Comes with a cooling bag to keep everything cold. Perfect for a summer picnic!
Photo Details: Strawberry PopSorbetto Half Dipped in Chocolate w/ white chocolate
TIN KITCHEN: FOOD TRUCK
TIN Kitchen food truck offers the BEST tacos, quesadillas, salads, nachos and more. I've seen this food truck everywhere, not to mention there's always a line. So clearly the food is delicious. If it's Food Truck Friday make a stop here! You won't regret it
Photo Details: Korean Brisket Sliders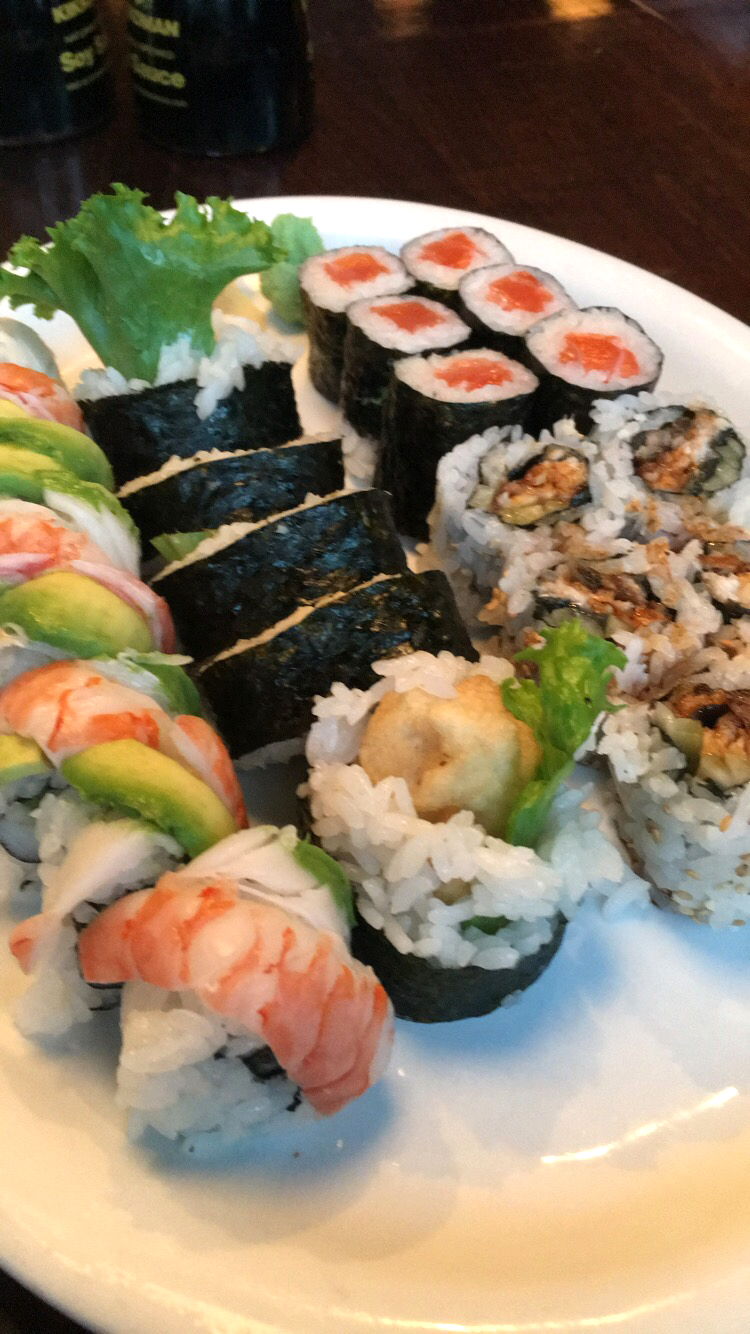 NIKKOS JAPANESE RESTAURANT & SUSHI BAR: SOUTH END
Looking for a modern atmosphere with great music? Come to Nikkos. Endless options of unique flavors and combinations. They even have a DJ on the weekends. There are lots of options for non-sushi lovers.
Photo Details: Tuna Roll, Eel Roll, Shrimp Tempura Roll, Xmas Roll