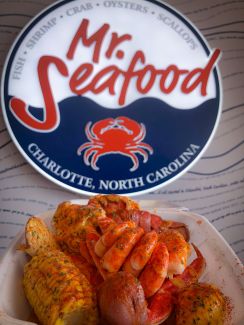 MR SEAFOOD
Mr. Seafood is continuing to make waves in the Queen City with amazing deals ready to satisfy your appetite! I see why everyone loves this place, the food is spectacular! If your new to this restaurant try the 10 under $10 menu available everyday!
My Recommendations: Lobster Combo, QC Lobster Special, Seafood Basket. Try the signature Garlic Butter sauce! Available in Regular & Spicy. I am a huge fan of the Spicy sauce.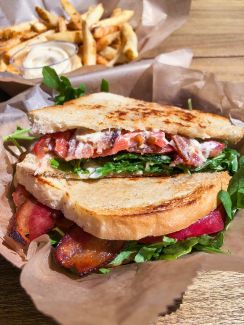 Bleu Barn Bistro: CAMP NORTH END
In the heart of Camp Northend, you will find some of the freshest food available. Bleu Barn Bistro is a walkup kiosk offering farm-to-table cuisine ready to excite your appetite! Just a heads up the menu changes each season, which isn't a bad thing (in my opinion).
Photo Details: Heirloom Tomato BLT with a side of fries. Be sure to ask for extra Garlic Aioli.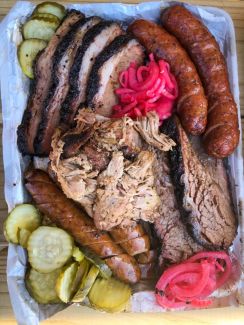 Jon G's Barbecue
Jon G's Barbecue is a family-run food truck and catering company specializing in bringing exceptionally crafted Texas barbecue to North Carolina and beyond. Hands down the BEST barbecue I've ever had living in the Carolinas. There's a Food Truck (usually in the Charlotte area) AND resturant (located in Peachland, NC).  Photo Deatils: Brisket, pulled pork, jalapeno cheddar sausage links, Cheerwine Hot Links.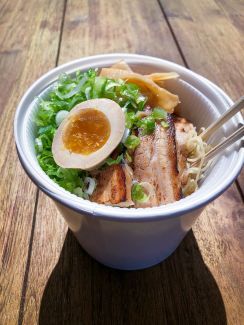 SARU: CAMP NORTH END
What can I say, I am a hopeless ramen-tic!! 'Tis the season to get cozy with a bowl of HOT ramen. For this to have been a very quick stop for lunch at Camp North End, I must say this place exceeded my expectations!
Photo Details: "Shirozaru Ramen", served with pork broth, pork char shu, scallion, bamboo shoots, egg, and sesame seeds.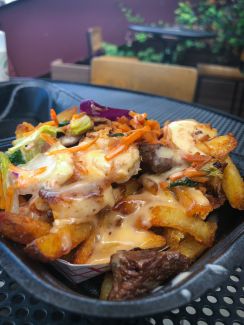 WHAT THE FRIES: FOOD TRUCK
Consider "What The Fries" your one-stop-shop for gourmet entries! There's no denying that here in America, we are obsessed with our fries.
My Reccomendations: 
Butterfly Pea Flower Tea Bread Pudding Tots, Steak & Shrimp Hibachi Fries, Cheesy Fries ( Boursin Cheese Sauce, Colby, Asiago, Gouda)
Dilworth Tasting Room: South End
Sip in Style at this quaint wine bar in Dilworth.This hidden gem is a  great place for drinks and tapas. Great ambiance, amazing wine options. Take advantage of the $20 wine flight & charcuterie special! 
My Reccomendations: The Burrata, Pear & Fig Flatbread, Red Pepper Hummus, Lamb Meatballs, Croatian Pastisada, Croatian Octopus Peka, Filet, Pumpkin Creme Brûlée