Mimosas Delight!
September 1st, 2018
Honey! I LIVE for FRESH mimosas!!! When I created this recipe for all my Champagne Queens! I hope you all enjoy!
Organic Cara Cara Oranges
Fresh Watermelon Juice
Champagne (Brut)
Note: Feel Free to use regular oranges if you like!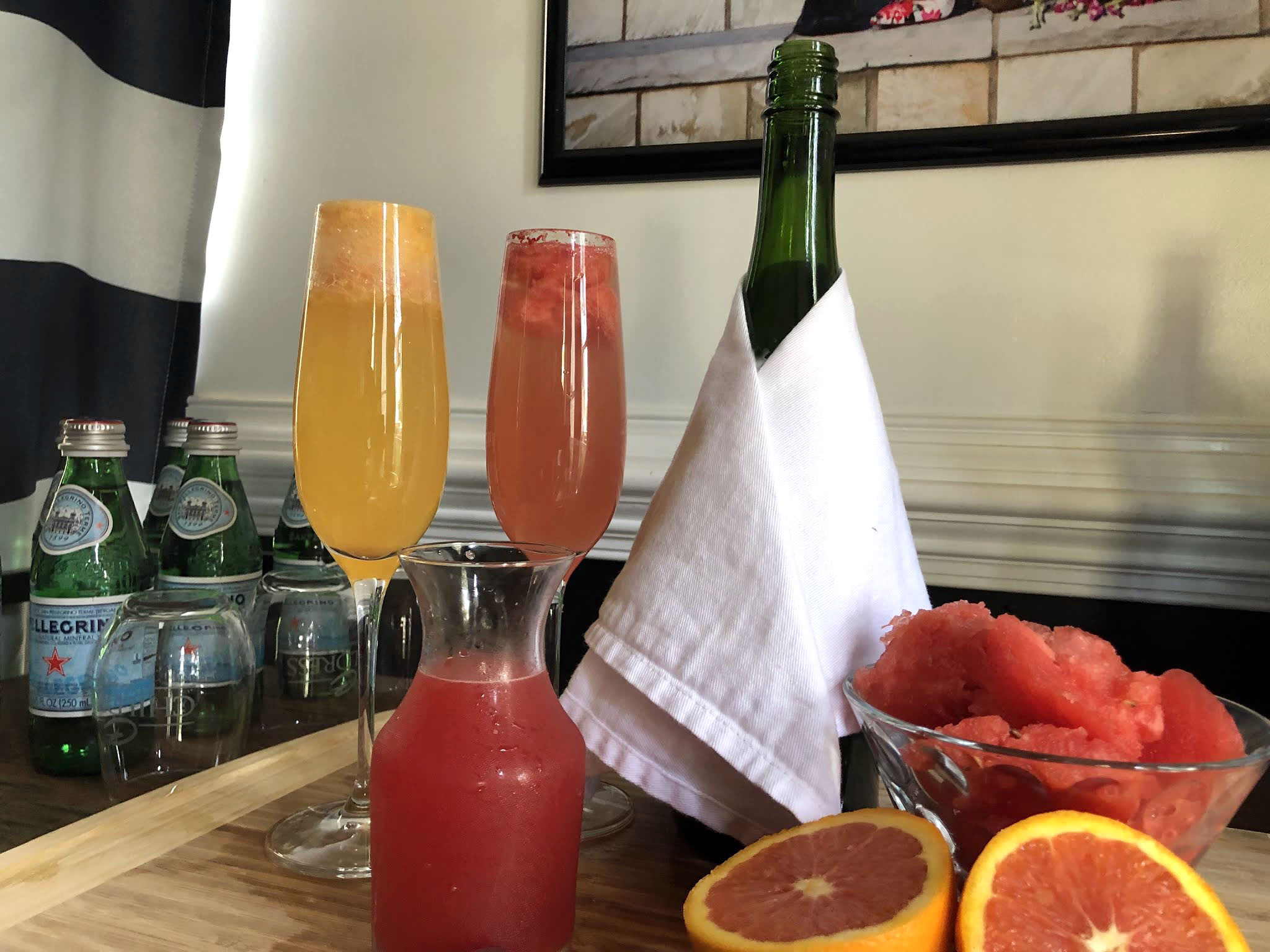 Step by Step Instructions
Step 1
Scoop watermelon into a ziplock bag. Store inside the refrigerator for 30mins or less. I used a ziplock bag so the juice would settle to the bottom.
Step 2
Juice 1 – 2 oranges. I used Organic Cara Cara Oranges, personally I love the color of these.
Step 3
Use equal parts of Champagne and Juice, and ENJOY! Cheers