Kansas City Chicken Burgers
October 22nd, 2018
Why Kansas City? Well, friends. I am from Kansas. That's right! This military brat was born in the gorgeous Midwest. Anywho…These chicken burgers will knock your socks off! I love using the KC rub by Weber Seasoning to marinate my chicken. The flavor is a perfect blend of sweet and smokey! I choose to give this recipe a Korean twist by adding Homemade Pickled Carrots & Daikon and spicy mayo. I hope you enjoy this dish!!
Ready In:
45 mins to 1 hr
Patties
1 Egg (scrambled)
1/4 cup Panko Bread Crumbs
2 1/2 Tablespoons of Weber KC BBQ Rub
1 -2 lbs of Boneless Skinless Chicken Breast (or ground chicken)
Note: I used a Food Processor to chop my chicken…Less mess to clean up!
Toppings
Spicy Mayo (Get the Recipe Here)
Pickled carrots & daikon radishes (Get the Recipe Here)
Sliced Cucumbers
sriracha
Cilantro
Note: I used a Food Processor to chop my chicken…Less mess to clean up!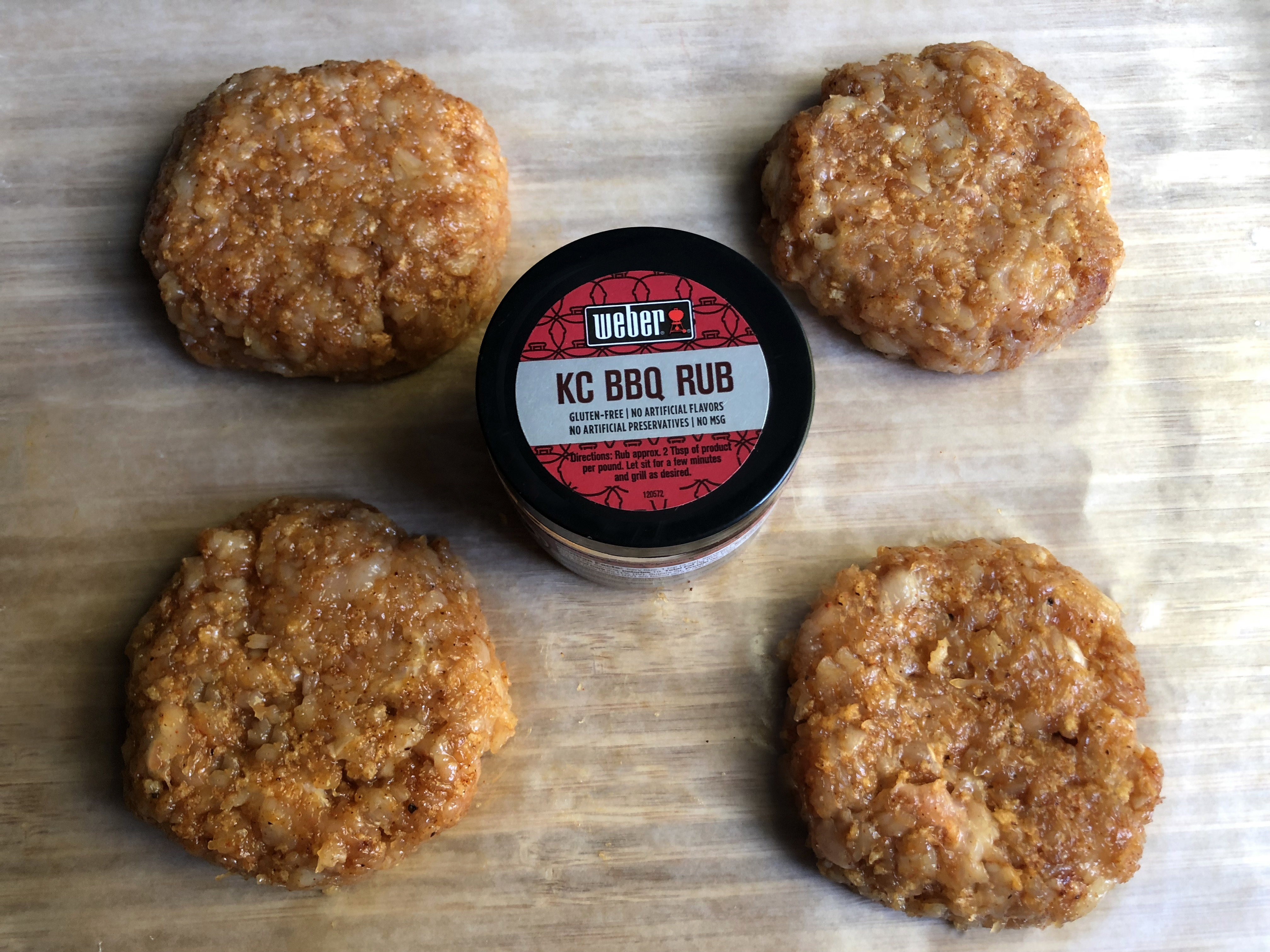 Step by Step Instructions
Step 1
 Remove all excess fat and cartilage from boneless, skinless chicken breast and tenders. Place chicken inside the food processor on high for 1 min or less.
Step 2
Divide chicken into 4 or 5 piles (you decide which portion size is best for you) and using your hands, shape into patties.
Step 3
 Place chicken inside mixing bowl. Using a rubber spatula, fold in the remaining ingredients. Form your patties and place onto wax paper. Marinate in the refrigerator for 45mins to 1hr.
Step 4
I used a Griddle to heat my patties. You can also use a non-stick skillet.  Over medium heat, fry patties until golden and cooked through, about 5 -7 minutes per side.
Top with your favorite ingredients and enjoy!!
< Swipe for more photos >