Good For:
Cold & Flu Season
November 7th, 2018
Your next sick day is going to be LIT. This Ginger HOT Toddy recipe will cure your sick day blues. Turns out the ingredients in a hot toddy do the exact same thing as Nyquil. Don't believe me? Google it! Not only that, but the alcohol inside whiskey helps fight off infection and the growth of microorganisms! Personally, I like adding ginger to my hot toddy. Ginger is among the healthiest (and most delicious) spices on the planet! If you have a sinus infection ginger may reduce muscle pain and soreness.
1 Ginger Cube (Get the Recipe Here)
1.5 oz whiskey
1 tablespoon honey
1 teaspoon fresh lemon juice
1 Green Tea Bag
Water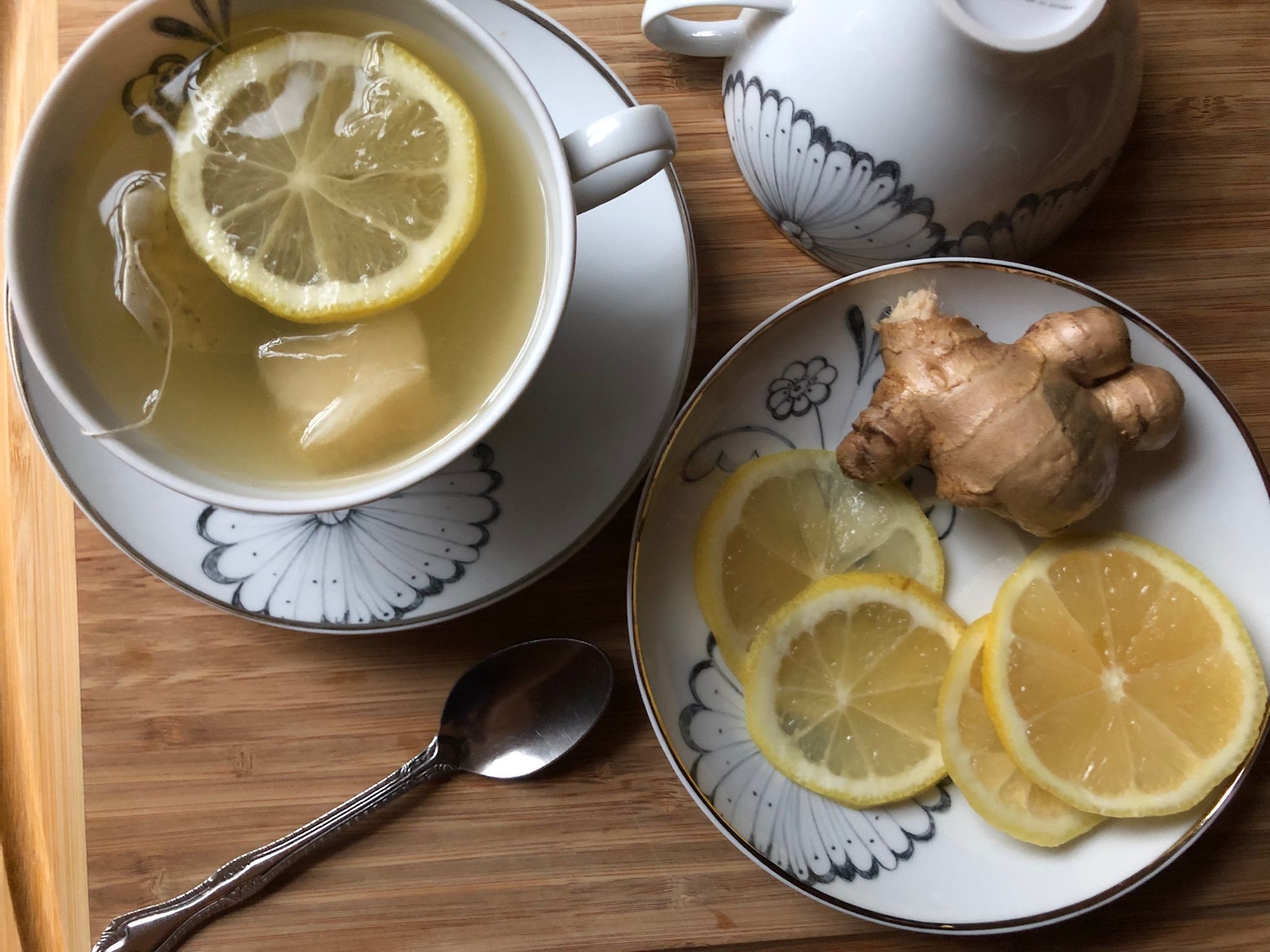 Step by Step Instructions
Step 1
In a small saucepan, heat water until simmering and remove from heat.
Step 2
Add the green tea bag to a cup of boiling water. Allow the tea bag to steep in the hot water for 3-5 minutes
Step 3
Add remaining ingredients to cup and pour whiskey over the top. Stir until the honey is dissolved, sip and enjoy!