MAY 9TH 2018
Ready in less than 15 minutes, these chicken burgers are full of flavor and make one effortless weeknight meal!
1 Egg (scrambled)
1 cup Italian Bread Crumbs
2 Tablespoons of Avacado Oil
1 -2 lbs of Boneless Skinless Chicken Breast
Your choice of seasonings
Food Processor (I highly recommend using a food processor instead of a blender it's much easier to clean)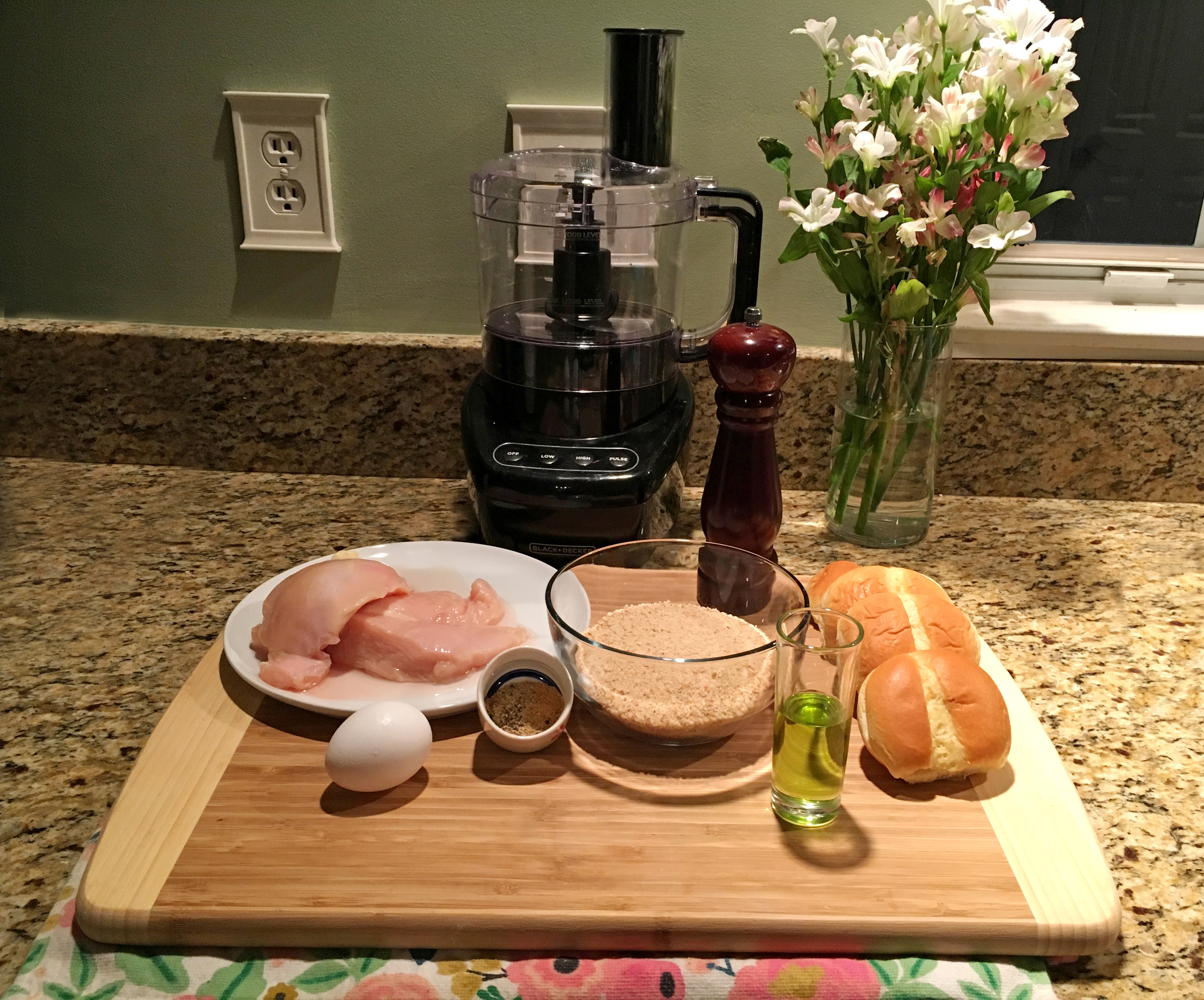 Step by Step Instructions
Step 1
Remove all excess fat and cartilage from boneless, skinless chicken breast and tenders, cut into 1-inch cubes and pulse until coarsely chopped.
Step 2
Place chicken in a mixing bowl. Using a rubber spatula, fold in the remaining ingredients.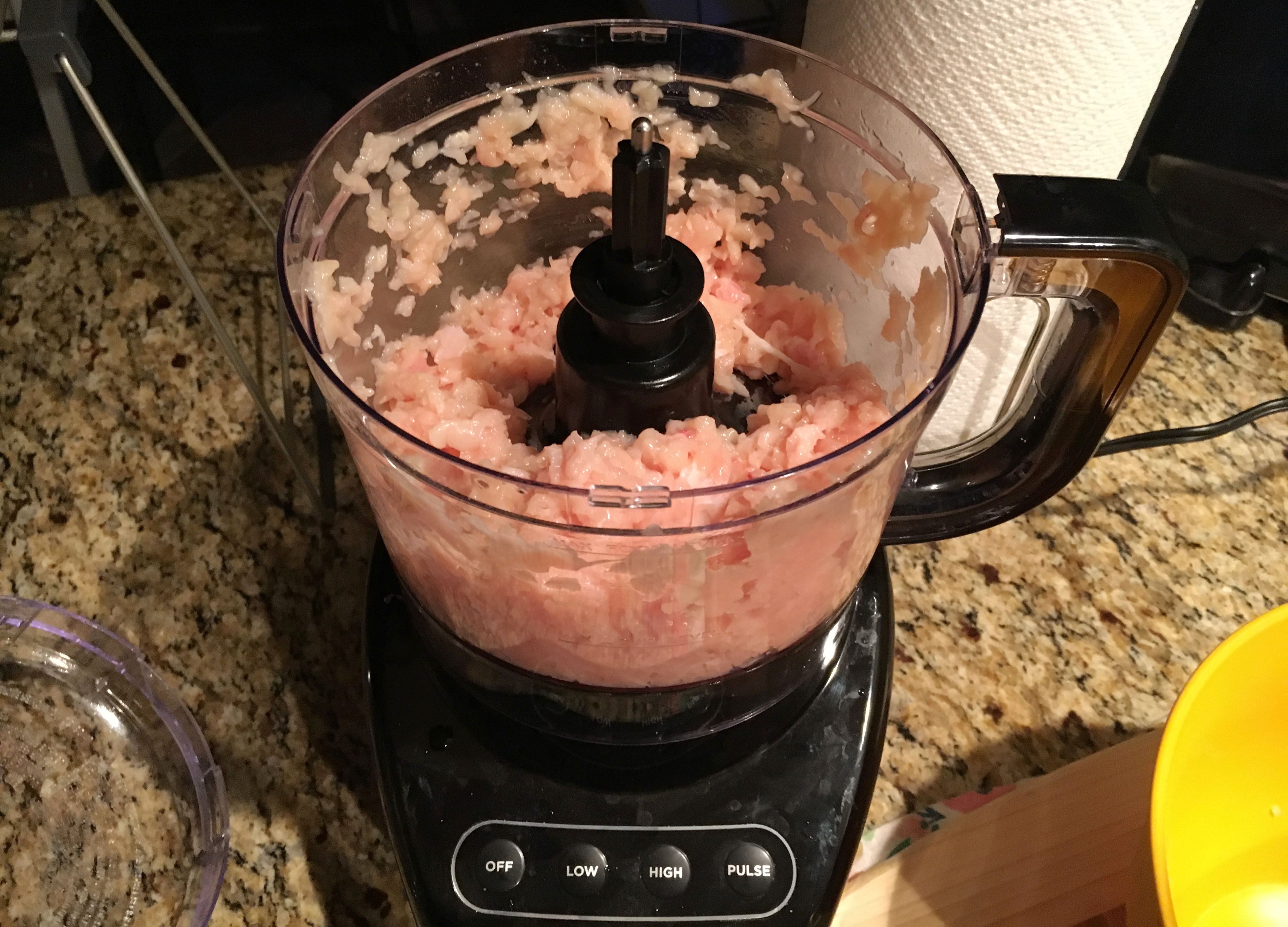 Step 3
Divide chicken meat into 4 or 5 piles (you decide which portion size is best for you) and using your hands, shape into patties.
Step 4
I used a Griddle to heat my patties. You can also use a non-stick skillet.  Over medium heat, fry patties until golden and cooked through, about 5 -7 minutes per side.