chicken tikka masala
October 23rd 2018
There are many recipes out there for Chicken Tikka Masala. Some recipes use several ingredients to make a homemade sauce. I think cooking shouldn't be a hassle! What's wrong with using a pre-packaged sauce? We all have busy lives. This recipe is SUPER QUICK and EASY.
Good For:
Lunch or Dinner 
Feel free to double this recipe
Chicken Breast (Cut into cubes and pan fried)
Basmati Rice (Cooked)
Tikka Masala Simmer Sauce (I used the Sharwoods Brand)
Cilantro (chopped)
Salt & Pepper (If needed)
Naan (Bake for 7mins at 350)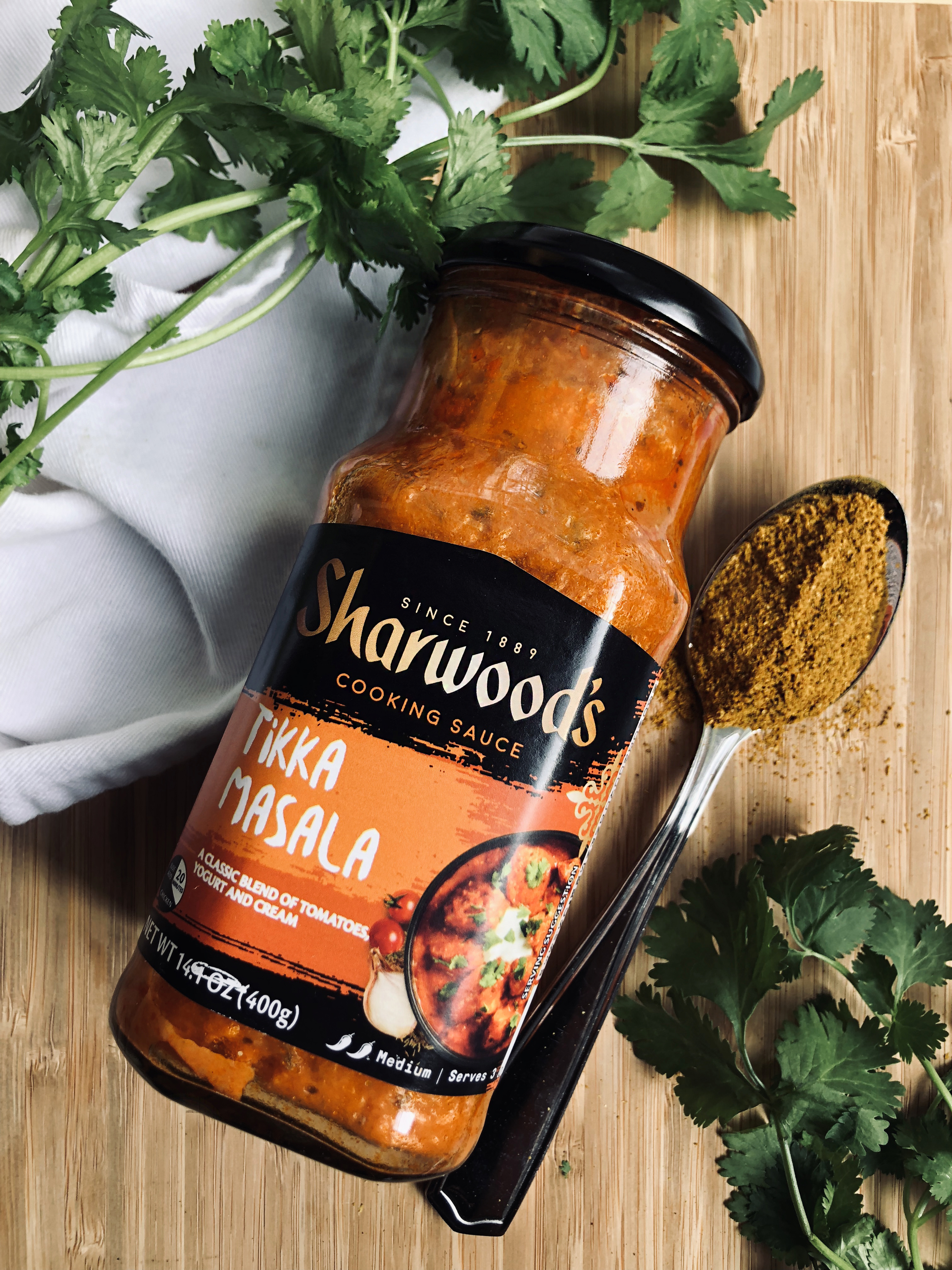 Step by Step Instructions
Step 1
Prepare Basmati Rice and cubed chicken breast (pan fry chicken for 7 -10 mins). Add the sauce and simmer until the chicken cooked through.
Step 2
Serve over rice and garnish with cilantro. Enjoy with your favorite Naan.